Electronics and Semiconductors
TechInsights Teardown: Tesla Model Y media control unit
14 October 2022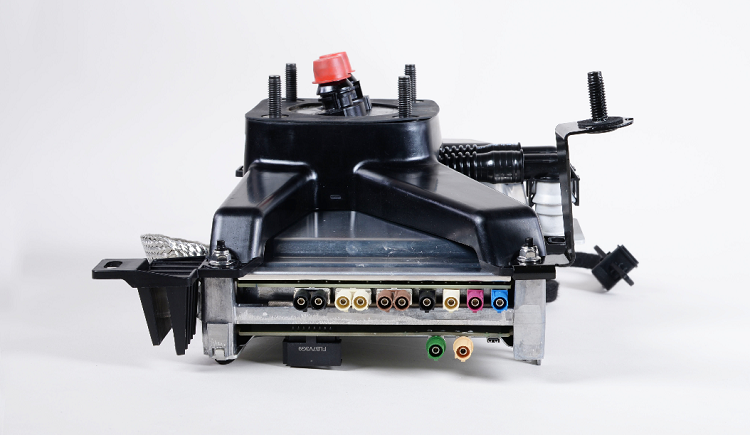 As the automotive industry continues its largest transition in its history to electrification, automotive parts specifically built for electric vehicles (EVs) will become high in demand.
And with supply chain issues already impacting automakers' ability to produce as many vehicles as they would like, chances are good further issues will continue to impact the manufacturing of vehicles.
Tesla Motors has not been immune to the supply chain issues due to having many manufacturing facilities in China, which has had numerous lockdowns due to COVID-19 but has managed to remain profitable due to the more profitable Model Y EV.
The Model Y media control unit, the brains of the inside of the vehicle, features several powerful components to control the functions inside the vehicle. This includes several Samsung processors, memory from Samsung and Cypress and processors from Intel.
The following is a partial deep dive into the Tesla Motors' Model Y media control unit.
Summary
No camera
No display
16 GB mobile LPDDR4 SDRAM
Target market: Automotive
Released: November 2020
Pricing: $1,200
Availability: Worldwide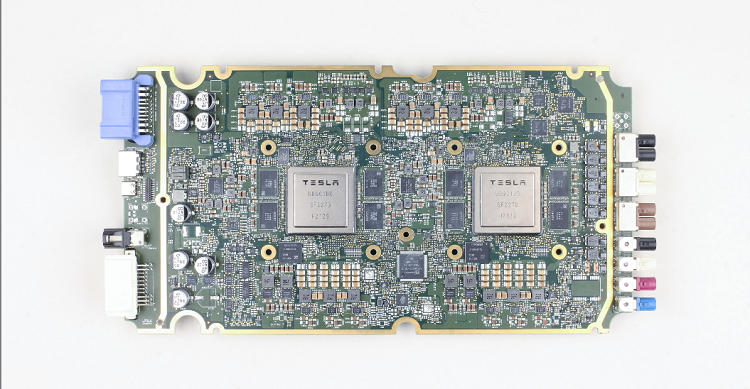 The main board inside the Tesla Model Y media control unit includes memory and processors for main functions of the electric vehicle. Source: TechInsights
Main board
The main board of the Tesla Model Y media control unit contains the main electronic components for infotainment and in-cabin systems. The main processor is the FSD processor from Samsung with Nor flash memory from Cypress Semiconductor and multichip memory systems from Samsung. Other components include:
Four-channel TVS diode array from Diodes Inc.
Texas Instruments' Dual FPD-link deserializer hub and quad FPD-link deserializer hub
Analog Devices' 100 mA/adjustable LDO regulator
Nexperia's Octal bus switch
Power management devices from Maxim and Monolithic Power Systems
NXP Semiconductors' CAN transceiver
Gigabit Ethernet transceiver and Gigabit Ethernet switch from Marvell Semiconductor
(Learn more about connectivity chips on Globalspec.com)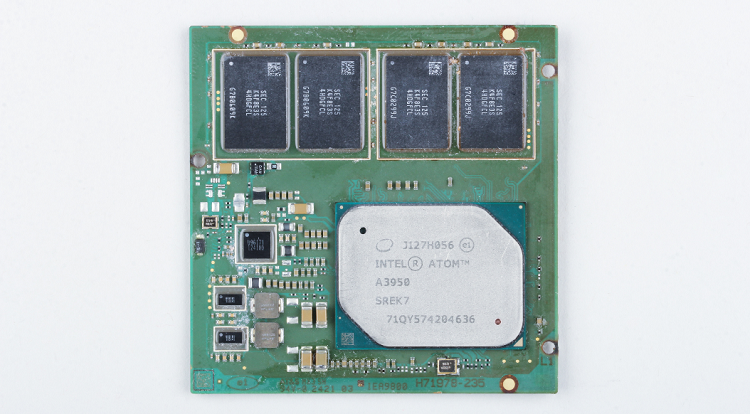 The processor board has Samsung and Intel processors integrated onto it for more power to control functions inside the Tesla Model Y. Source: TechInsights
Processor board
The processor board includes many of the powerful processors needed for the infotainment and internal vehicle systems such as Intel's 1.6 GHz quad-core Atom application processor, Samsung's 8 GB mobile LPDDR4 SDRAM and Rohm's DC-DC converter and power management chips.
(Learn more about memory semiconductors on Globalspec.com)
The GPS board contains the connectivity and power management ICs needed for communications with external components as well as inside the Tesla Model Y. Source: TechInsights
GPS board
The RF board system includes some of the connectivity needed for the Tesla Model Y media control unit to the rest of the vehicle. This includes:
Intel's baseband processor, RF transceiver and power management ICs
150 mA LDO regulator from Ricoh
Multichip memory from Micron Technology
Skyworks' multiband power amplifier, LTE Band power amplifier and antenna switches
(Learn more about RF ICs on Globalspec.com)
Major components
$356.19 — Processors subsystem (Qty: 1)
$333.33 — FSD processor — Samsung (Qty: 2)
$72.55 — RF subsystem — Titan (Qty: 1)
$70.84 — Multichip memory — 2 GB mobile LPDDR4 SDRAM — Samsung (Qty: 8)
$37.76 — 14-layer build FR4/HF — Tripod (Qty: 1)
$26.98 — Internal frame with heatsink (Qty: 1)
$16.37 — Multichip memory — 32 GB MLC NAND flash memory controller — Samsung (Qty: 2)
$14.48 — Multichip memory — 64 GB MLC NAND flash memory controller — Micron (Qty: 1)
$12.99 — Intelli-phase solution — Monolithic (Qty: 12)
$12.77 — Small passive cap, res, ferrite (Qty: 2281)

Find Free Electronics Datasheets