TechInsights Teardown: Nintendo Switch OLED handheld game console
16 September 2022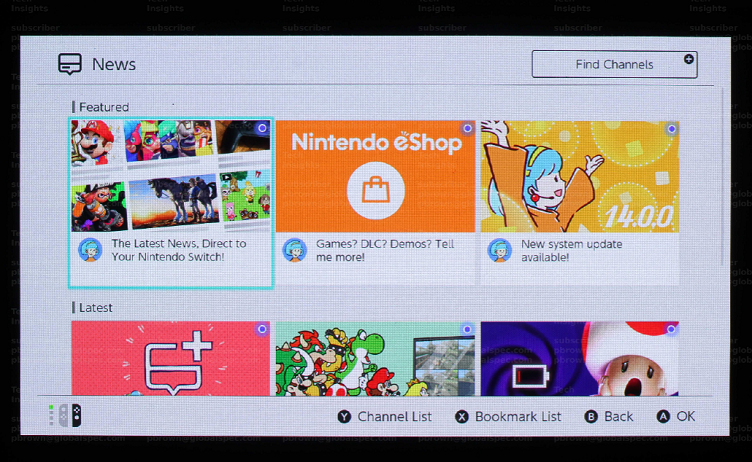 Nintendo has been one of the pioneers of gaming since the early 1980s. The company's ability to re-imagine itself and its gaming form factors over the decades have kept it not just relevant but on the forefront of innovation and technology advancements in gaming.
The Switch handheld game console started as a small form factor device that had removeable controllers and was ultra-portable. The iteration of the Nintendo Switch OLED changes the form factor once again to make it larger but with a higher resolution, better looking display. What it makes up with in improved looks it sacrifices in portability with a dedicated larger screen and docking station.
While a user could still carry it in a backpack or other case, the original smaller switch is an easier load. However, once again Nintendo is offering up different form factors and experiences for its gaming consoles by continuing to adapt its products to fit differing preferences in the consumer electronics market.
Powered by the Nvidia Tegra X1 GPU and with 4 GB of SDRAM, the Nintendo Switch OLED gaming console is no slouch with performance power and a capacitive touchscreen that helps navigating through games or online stores easier.
The following is a partial deep dive into the Nintendo Switch OLED by TechInsights.
Summary points
Nvidia Tegra X1 applications/graphics processor
4 GB LPDDR4X SDRAM
Capacitive touchscreen, operational buttons, D-pad, joystick
Target market: Gaming/consumer electronics
Released: October 2021
Pricing: $349.99
Availability: Worldwide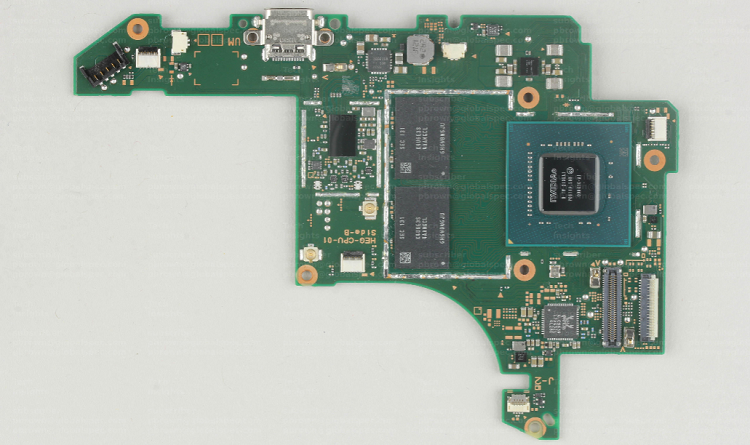 The main board of the Nintendo Switch OLED includes major semiconductors such as the Nvidia graphics processor and Samsung SDRAM memory. Source: TechInsights
Main board
The main board of the Nintendo Switch OLED gaming system features the Nvidia Tegra GPU along with Samsung's multichip memory module that contains 4 GB LPDDR4X SDRAM. Other components include: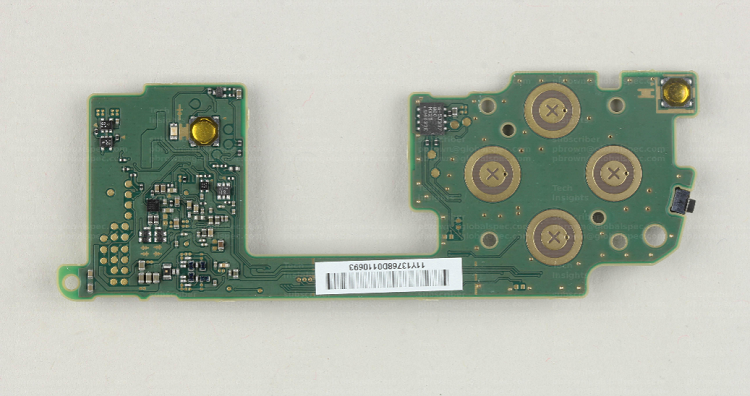 The controller board of the Switch OLED is one of two boards that are used to power the two controllers that are associated with the game console. The components are used for control and communication of the devices. Source: TechInsights
Controller board
The controller board is one of two boards that are used on both the left and right controllers. The electronic components on the board's include ST Microelectronics' six-axis MEMS accelerator and gyroscope, ARM Cortex-M4 32-bit MCU and NFC controller. Other components are Toshiba's dual Schmitt inverter, Ricoh's LDO regulator and DC-DC converter, TI's battery charger and Infineon's single-chip Bluetooth controller.
(Learn more about MEMS chips on Globalspec.com)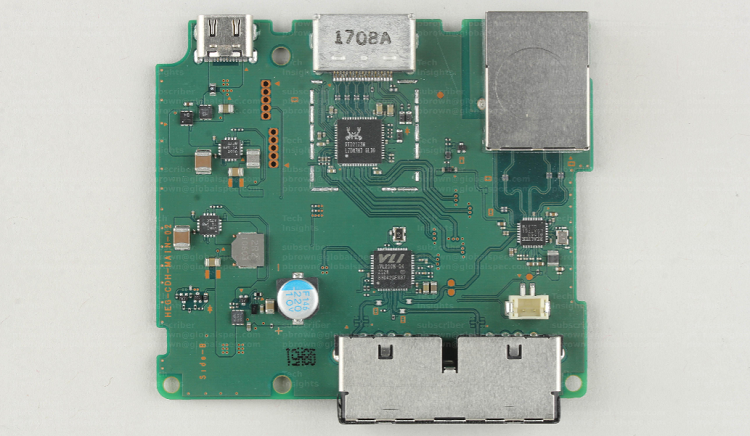 The docking station is used to power and recharge the Nintendo Switch OLED and contains connectivity controllers and other ICs to communicate with the main OLED touchscreen and controllers. Source: TechInsights
Docking station board
The docking station on the Nintendo Switch OLED gaming console is the recharging device for the OLED touchscreen display and accessories. The electronic components on this board include:
TI's step-down DC-DC converter and load switch
Realtek's 4K UHD multimedia system-on-chip and gigabit Ethernet controller
Via Labs USB 3.0 hub controller
Maxim's rail-to-rail op amp
(Learn more about connectivity chips on Globalspec.com)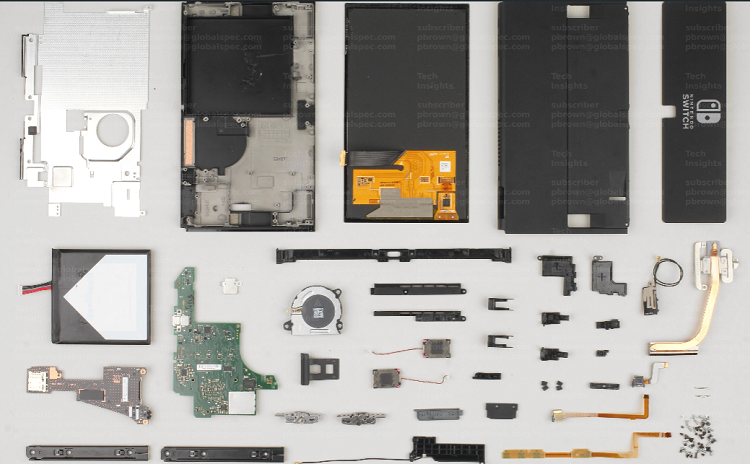 The overall components of the docking station and OLED display of the Nintendo Switch OLED. Source: TechInsights
Major costs
$92.57 — Integrated circuits
$36.07 — Non-electronic parts
$30.72 — Display/touchscreen subsystem
$26.58 — Modules, discretes and connectors
$14.15 — Battery subsystem
$9.89 — Substrates
$8.20 — Component insertion
$6.05 — Final assembly and test
$4.32 — Controller camera subsystem
$4.05 — Card test

Find Free Electronics Datasheets