Audio and Video
TechInsights Teardown: Samsung Galaxy Tab S8 Ultra 5G
12 August 2022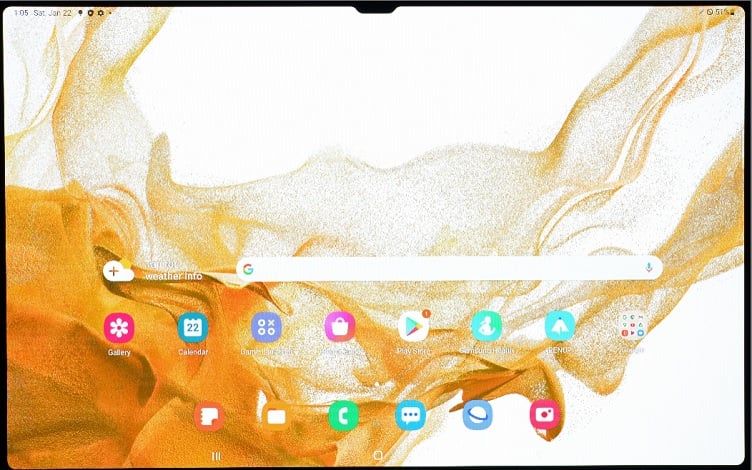 Tablets have come a long way since the early days of the iPad, which ushered in a new form factor for portable devices that consumers could use to surf the internet or check email.
Today, tablets are used for everything that laptop computers are used for including portable communication, industrial automation, repair and electronics work in the field and, obviously, to stream movies and music and other entertainment options for consumers.
Samsung has been one of the leaders in the tablet push as a counter to Apple's dominance in the consumer device market with numerous iterations of its Galaxy tablet. The latest is the Samsung Galaxy Tab S8 Ultra 5G that combines both Wi-Fi connection with cellular capability.
The tablet is powered by the Quad-core Qualcomm Snapdragon 8 Gen 1 and contains 16 GB of LPDDR5 SDRAM and 512 GB of 3D TLC V-NAND flash memory. The tablet can connect to the internet via 5G or LTE as well as Bluetooth, Wi-Fi, GPS, GLONASS and more.
The following is a partial deep dive into the Samsung Tab S8 Ultra 5G performed by TechInsights.
Summary points
Octa-core Qualcomm Snapdragon 8 Gen 1
512 GB 3D TLC V-NAND Flash
16 GB LPDDR5 SDRAM
Target market: Telecommunications/media
Released: February 2022
Pricing: $1,495
Availability: Worldwide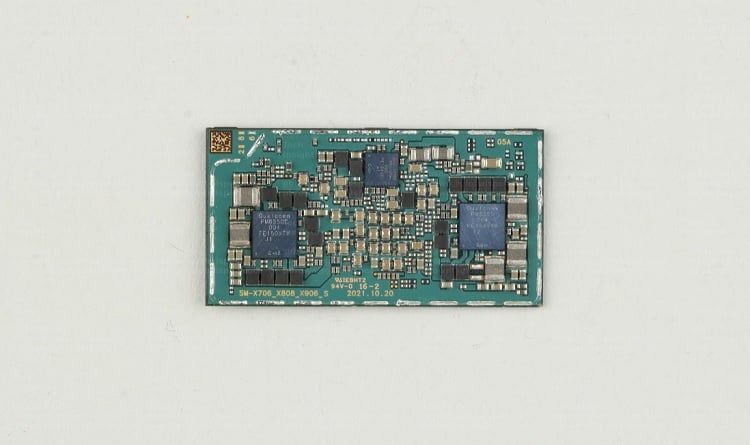 The processor board inside Samsung Galaxy Tab S8 contains the main applications processor from Qualcomm as well as power management chips. Source: TechInsights
Processor board
The processor board is the heart of the Samsung Tab S8 Ultra 5G tablet with the octa-core Snapdragon 8 Gen 1 applications/baseband processors from Qualcomm. It also contains three power management ICs from Qualcomm.
(Learn more about microprocessors on Globalspec.com)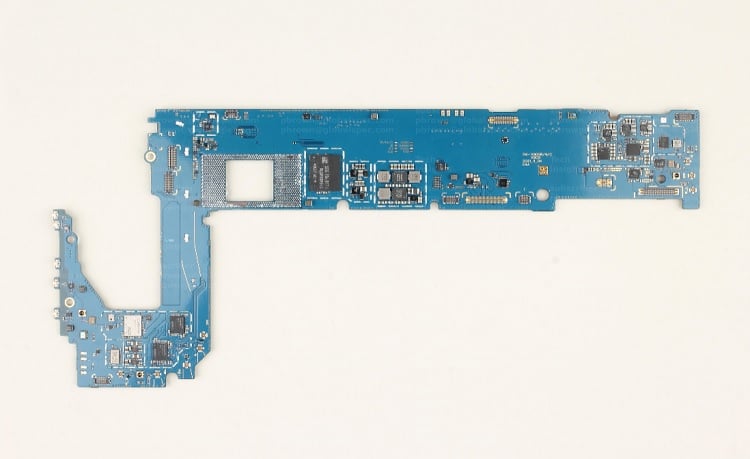 The main board inside the Samsung tablet contains microcontrollers, MEMS sensors, RF chips and much more. Source: TechInsights
Main board
The main board inside the Samsung Galaxy Tab S8 Ultra 5G contains many of the electronic components used to operate the tablet. On both sides of the board are two Qualcomm 5G Envelope power trackers and an Arm 32-bit Cortex-M0+ microcontroller from ST Microelectronics. Other electronic components include:
Six-axis MEMS accelerometer and gyroscope from ST Microelectronics
Ambient light sensor from Sensortek
Three-axis electronic compass from AKM Semiconductor
Qualcomm's RF antenna tuner and front-end module
150 mA/1.8 V LDO regulators from Diodes Inc.
OVP load switch from ON Semiconductor
Class-D audio amplifier from Cirrus Logic
Battery charger from Silicon Mitus
Secure element chip from Samsung
(Learn more about MEMS on Globalspec.com)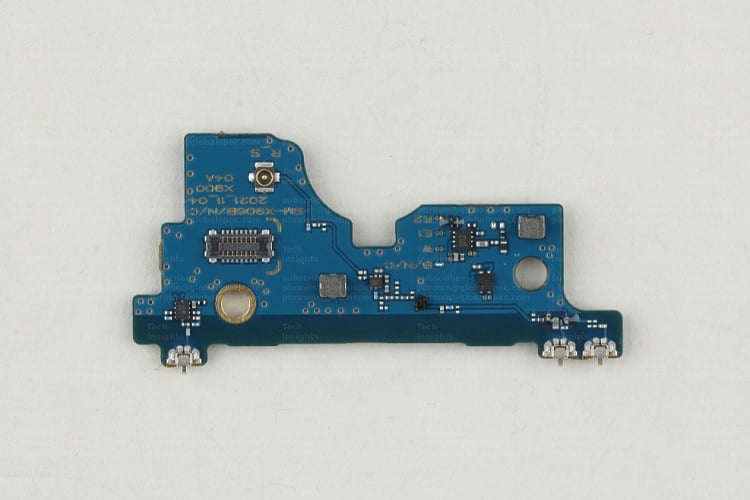 The antenna board contains the communications hub for the Samsung tablet including the RF antenna tuner and GPS and GLONASS chip. Source: TechInsights
Antenna board
The antenna board is the communications hub of the Samsung Galaxy S8 Ultra 5G with the RF antenna tuner from Qualcomm, hall effect sensors from Diodes and Murata's SAW- GPS/GLONASS/BeiDou IC.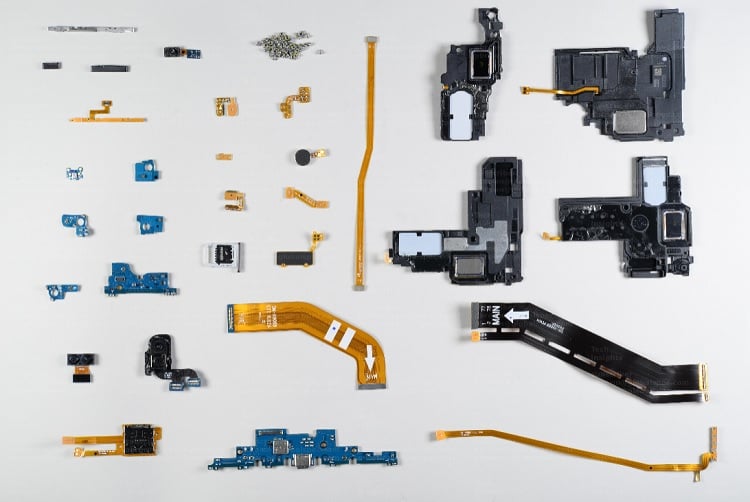 The main components of the Samsung Galaxy Tab S8 Ultra 5G. Source: TechInsights
Manufacturing cost breakdown
$331.46 — Integrated circuits
$173.31 — Display/touchscreen subsystem
$48.29 — Camera subsystem
$38.90 — Non-electronic parts
$35.91 — Modules, discretes and connectors
$28.49 — Battery subsystem
$26.10 — Substrates
$10.64 — Component insertion
$9.89 — Other substrates
$7.81 — Card test
$5.17 — Final assembly and test

Find Free Electronics Datasheets