Electronics and Semiconductors
TechInsights Teardown: Ford F150 Display Unit
11 February 2022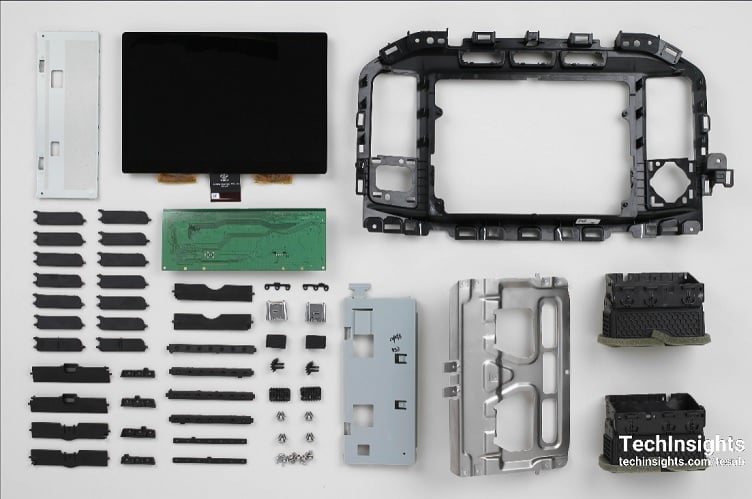 The Ford F150 is one of Ford Motor Company's best-selling vehicles used in anything from personal use to business operations.
However, much like other vehicles, as technology has improved, more features have been added to the truck to appease consumer demands and provide a greater efficiency in the workplace.
The Ford F150 Display Unit is a touchscreen in the central controller of the F150 where drivers can control the radio, navigation, phone connectivity and much more. The main touchscreen is a 12.01 inch TFT chip-in-glass display with a resolution of 1200 x 1920 pixels.
The following is a partial deep dive of the Ford F150 Display Unit by TechInsights.
Summary points
12.01 inch TFT w/ chip-in-glass, 1200 x 1920 pixels
No RAM
No camera
Target market: Automotive
Released: November 2020
Pricing: $799.95
Availability: Worldwide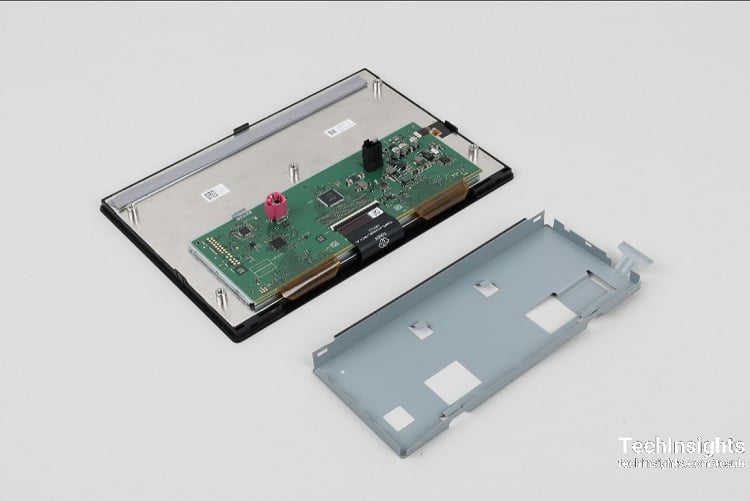 The touchscreen display and the glass-on-chip technology inside the Ford F150 Display Unit. Source: TechInsights
Touchscreen module
The touchscreen module houses the main controller board that includes the chip-in-glass for control of the touchscreen while the ignition is on. It also houses the touchscreen controller to enable response from passengers.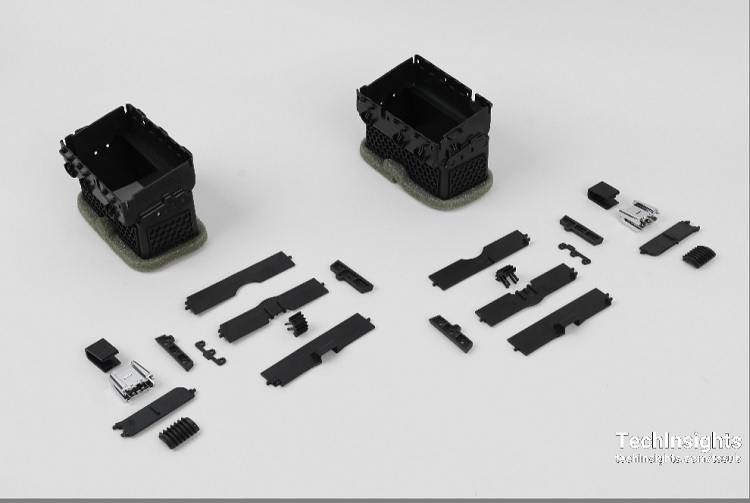 Fasteners, components and other materials used to house the Ford F150 Display Unit. Source: TechInsights
Touchscreen components
Components and parts used to install the touchscreen display into the dashboard inside the Ford F150.
Major components
$55.50 — Display/touchscreen subsystem (Qty: 1)
$15.88 — Mainframe (Qty: 1)
$8.56 — Vent main frame (Qty: 2)
$3.31 — Vent horizontal blade (Qty: 14)
$2.84 — Four layer conventional FR4 — Tripod Electronic Co. (Qty: 1)
$1.99 — Capacitive touchscreen controller — Microchip (Qty: 1)
$1.92 — Small passive capacitor (Qty: 342)
$1.73 — Connector (Qty: 1)
$0.93 — Thermal pad (Qty: 1)

Find Free Electronics Datasheets