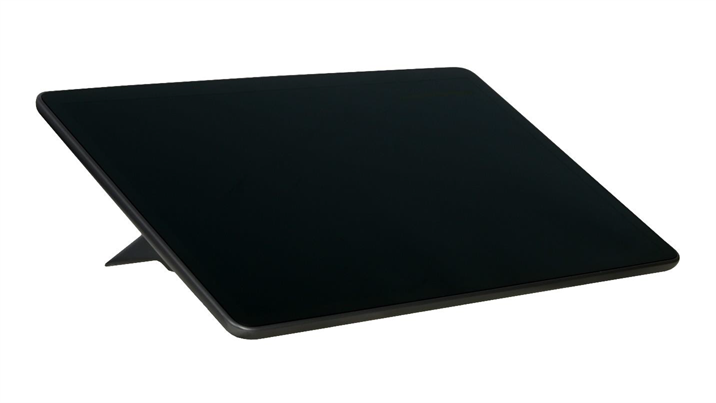 The Tesla Model 3 center touchscreen display. Source: IHS Markit
Probably the first thing that anyone stepping into a Tesla Model 3 will notice is its apparent lack of dashboard controls — there is literally nothing on the dash whatsoever, except for this 15 in touchscreen. Once activated, the touchscreen is the brains of virtually every vehicle system. Everything from the GPS navigation to the glove box release happens through this interface. In its review of the device, Cars.com noted its "crisp, clear graphics" with "the high-quality appearance of an Apple iPad," and "iOS-like onscreen menus" to reinforce that impression.
The following is an overview of a teardown analysis conducted by IHS Technology Teardown Services.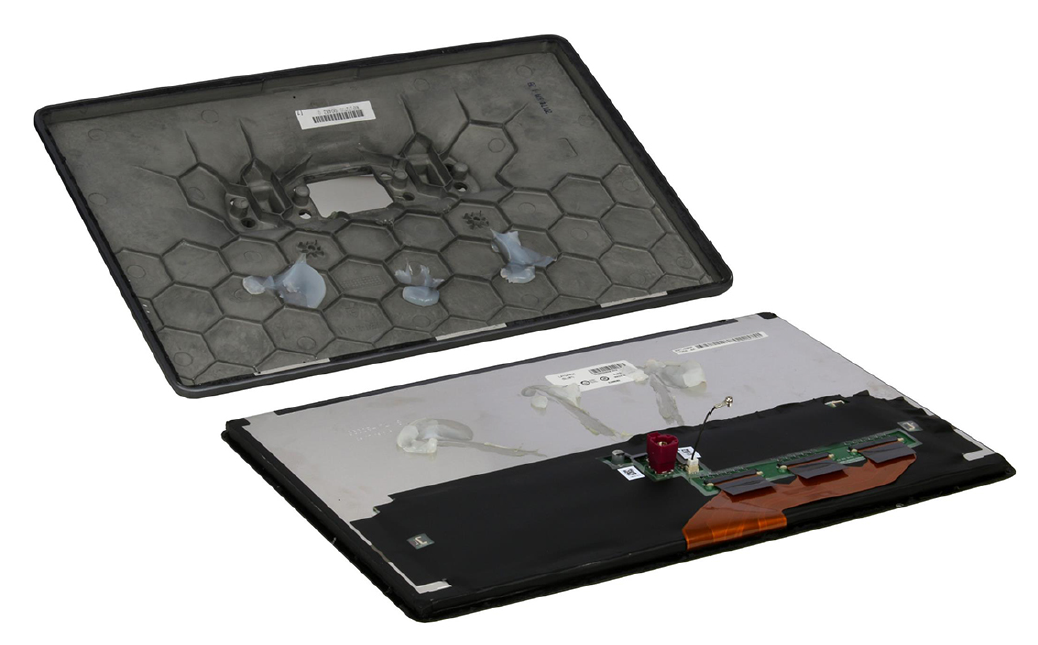 Main enclosure of the Tesla Model 3 center touchscreen display. Source: IHS Markit
Summary points:
Tesla Model 3 Center Dash Display
LG 15.4" IPS 1920x1200 Display
15.4 OGS Direct Bonding Touch Panel with Cover Glass
Die-Cast Magnesium Alloy Enclosure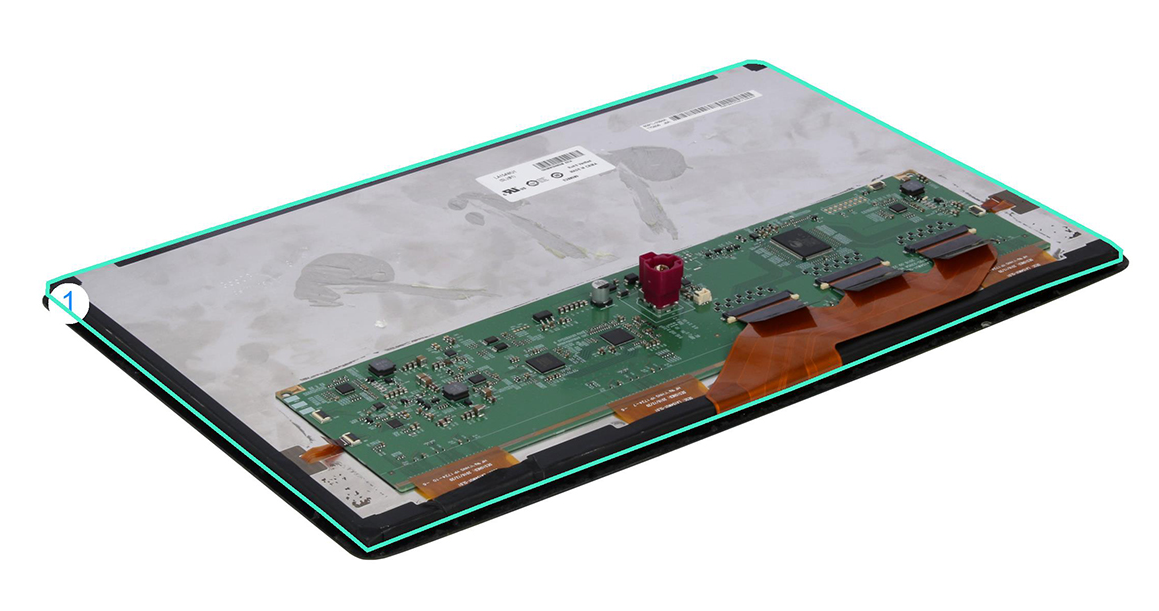 Display module of the Tesla Model 3 center touchscreen display. Source: IHS Markit
Shown above:
LG DISPLAY CO LTD, LA154WU1-SL01, 15.4" Diagonal, TFT LCD, a-Si, IPS, 1920 x 1200, N/T, 828g
Target market: Tesla
Released: July 2017
Availability: Tesla
Total manufacturing cost: $198.94 (including direct materials and manufacturing)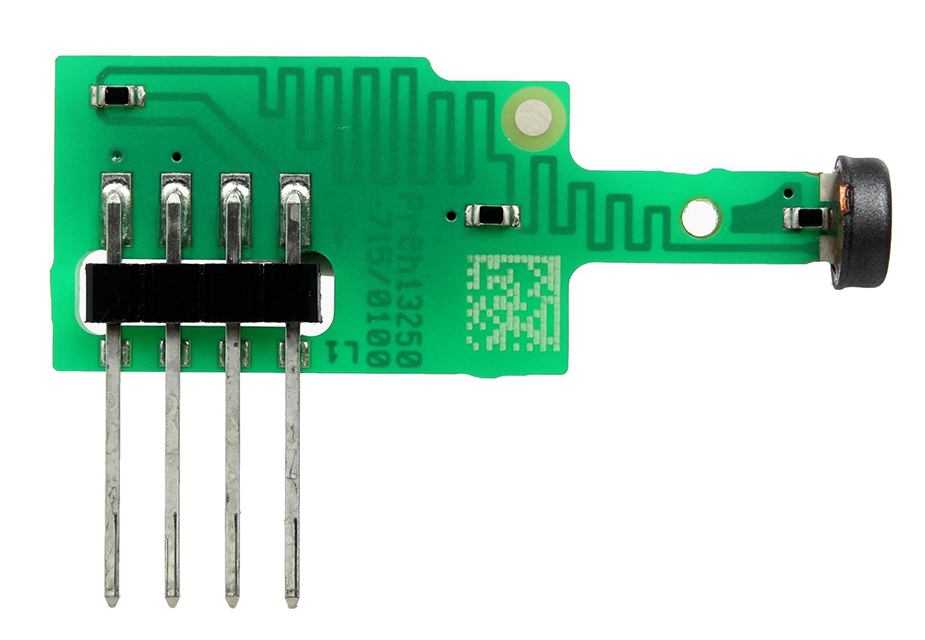 Temperature sensor PCB of the Tesla Model 3 center touchscreen display. Source: IHS Markit
Major components (Top 10):
15.4" Diagonal, TFT LCD, a-Si, IPS, 1920 x 1200, N/T, 828g - MFR: LG DISPLAY CO LTD - MPN: LA154WU1-SL01 - (Qty: 1)
15.4" Diagonal, OGS Type, Direct Bonding, w/ Tempered Cover Glass, w/ Integral Flex PCB - (Qty: 1)
Enclosure, Main, Rear Cover, Die-Cast Magnesium Alloy, Machined, Painted, Laser Etched - (Qty: 1)
Device Mount Housing, Injection Molded Plastic, Painted - (Qty: 1)
Device Mount Housing Door, Injection Molded Plastic, Painted - (Qty: 1)
Temperature Sensor Module Housing, Bottom, Injection Molded ABS Polycarbonate - (Qty: 1)
Protect Film, Clear Plastic Sheet, Die-Cut, w/ PSA - (Qty: 1)
Temperature Sensor Module Housing, Top, Injection Molded ABS Polycarbonate - (Qty: 1)
Temperature Sensing Element, Formed Copper, Painted - (Qty: 1)
Fastener, Machine Screw, M5.8 x 12mm, Torx Pan Washer Head - (Qty: 2)

Display module component of The Tesla Model 3 center touchscreen display. Source: IHS Markit
Shown above:

CYPRESS SEMICONDUCTOR CORP, CYAT81688-128AS88Z, Touchscreen Controller, Capacitive, Multi-Touch, 32-Bit ARM Cortex CPU Core, 88 Sensor Pins, Automotive (see 1x Die detail below)
TEXAS INSTRUMENTS INC, DS90UB948TNKD, Deserializer, FDP-Link III to Open LDl.2 Lanes, 192MHz, Up to 2K Resolutions with 24-Bit Color Depth, 4 GPIOs, Automotive (see 1x Die detail below)
Tli INC, Tli2387EP_B, Display Timing Controller (see 1x Die detail below)
RENESAS ELECTRONICS CORP, ISL24858IRXZ, Reference Voltage Generator, 10-Bit, 14-Channel, I2C Programmable, w/Integrated Buffered Outputs, Calibrator, Amplifier, EEPROM
TEXAS INSTRUMENTS INC, TMP758QDGK, Temperature Sensor, Digital, 12-Bit, 2-Wire Interface, w/Alert, Automotive
ROHM CO LTD, BD9465MUV, LED Driver, 4-Channel, 150mA per Channel, for Display Backlighting, Automotive
Automotive HSD, Male, Vertical, Gold Plated Contacts, w/1 2-Pin Header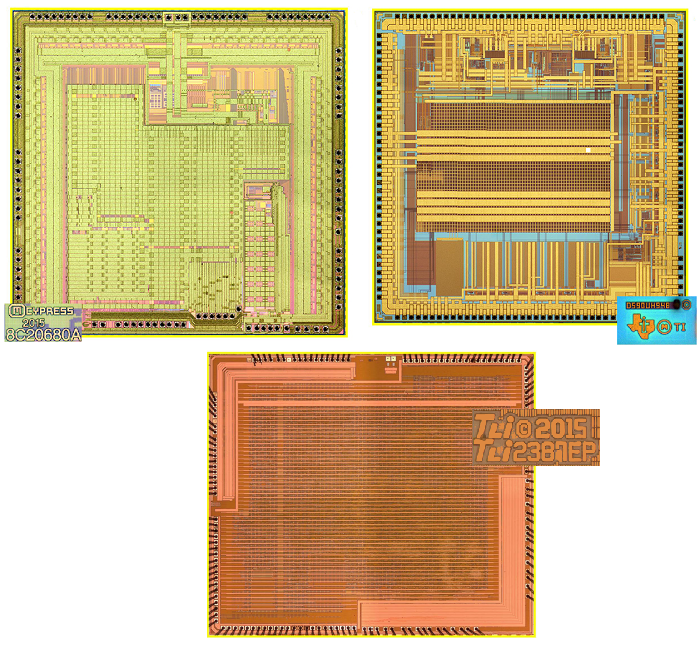 Display module components of the Tesla Model 3 center touchscreen display. Source: IHS Markit
Shown clockwise from top left:
CYPRESS SEMICONDUCTOR CORP, CYAT81688-128AS88Z, 1x Die - Deserializer
TEXAS INSTRUMENTS INC, DS90UB948TNKD, 1x Die - Deserializer
Tli INC, Tli2387EP_B, 1x Die - Display Timing Controller