There has been a lot of news lately for German conglomerate Siemens, particularly in its Digital Industries division. Electronics360 recently reported on the company's acquisition of design-to-source intelligence platform, Supplyframe. Two more acquisitions have been announced just since the start of June: Nextflow Software, a provider of advanced particle-based computational fluid dynamics (CFD) solutions; and the proFPGA product family from PRO DESIGN, a line of desktop prototyping technologies for field programmable gate arrays.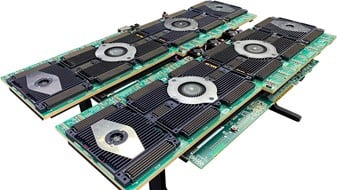 For Siemens, bringing proFPGA technology in-house allows fuller integration and optimization of its scalable prototyping platform. Source SiemensNextflow Software is a French startup, founded in 2015, that helped to move smooth-particle hydrodynamics (SPH) technology from academic labs into the hands of industry analysts. Its meshless CFD capabilities are aimed at accelerating analysis of complex transient applications in the automotive, aerospace and marine industries such as gear box lubrication, tank sloshing and electric motor spray cooling.
The Nextflow acquisition will expand Siemens' Xcelerator portfolio of digital transformation software, specifically its Simcenter component. The latter provides predictive simulation and test applications, areas that Siemens refers to as the "beating heart of the digital twin." Siemens also noted that integration of sophisticated CFD earlier in the design process will enable the delivery of more competitive products with less time and cost.
The proFPGA product family acquisition follows the recent announcement of Siemens' hardware-assisted integrated circuit verification system, Veloce, and represents another move designed to enable faster time-to-market. Veloce combines virtual platform, hardware emulation and FPGA prototyping technologies to help accelerate verification cycles. The proFPGA technology is a set of solutions for pre-silicon validation of ICs and software in the context of real environments, offering capabilities for prototyping across data center, 5G, artificial intelligence, automotive and internet of things applications.
Already part of the Xcelerator portfolio, the proFPGA technology and team is now being brought in-house to allow fuller integration and optimization of its scalable prototyping platform. PRO DESIGN will continue to operate as an independent company and provider of electronic engineering and manufacturing services.
For more information, visit Siemens online.