Arasan Chip Systems has extended its intellectual property (IP) portfolio for Taiwan Semiconductor Manufacturing Corp.'s (TSMC's) 22 nm process technology.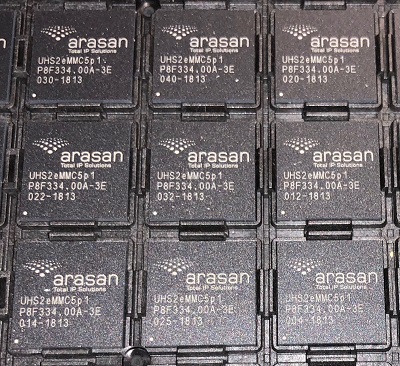 The eMMC PHY IP designed for TSMC SoCs. Source: ArasanThe expansion includes an eMMC PHY IP for system-on-chip (SoC) designs that integrate with the company's eMMC 5.1 host controller IP and software. The TSMC 22 nm ultra-low power (22ULP) technology provides 10% area reduction with more than 30% speed gain or more than 30% power reduction compared to the previous 28 nm version.
Applications for this technology include image processing, digital TVs, set-top boxes, smartphones and consumer products. The TSMC 22 nm ultra-low leakage (22ULL) technology provides power reduction for internet of things (IoT) and wearable applications.
The eMMC IP also works on TSMC's 40 nm, 28 nm, 16 nm, 12 nm and 7 nm processes.