The top spot in the I/O IO-500 list recently released by the Virtual Institute is held by Optane persistent memory and distributed asynchronous object storage (DAOS) solutions developed by Intel.
The list results validate the solution's delivery as having the most performance of any distributed storage available. DAOS is an open source software-defined scale-out object store that provides high bandwidth, low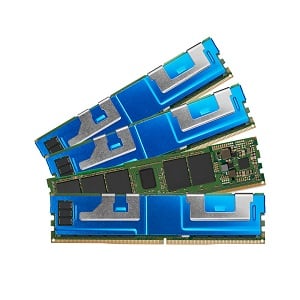 The Optane persistent memory 200 series provides customers up to 4.5 TB of memory per socket to manage data-intensive workloads. Source: Intel Corporationlatency and high input/out operations per second to high performance computing applications. DAOS servers maintain metadata on persistent memory, with bulk data going straight to non-volatile memory solid state drives. The platform enables next generation data-centric workflows that combine simulation, data analytics and artificial intelligence.
Intel customers Texas Advanced Computing Center and U.S. Argonne National Laboratory also entered DAOS with Intel Optane persistent memory solutions, which landed at No. 3 and No. 4 on the full list, respectively. In the 10-node challenge, where systems are compared with 10 clients each, the three Intel Optane persistent memory DAOS solutions took the top three rankings. Both lists are important for the assessment of file system efficiency, client performance and scalability on mass scale installations.