Waymo, the self-driving wing of Google, and package delivery giant UPS are partnering in a pilot project to use Waymo's self-driving Chrysler Pacifica minivans to shuttle packages from UPS Store locations to local UPS sorting facilities in the metro area of Phoenix, Arizona.
The goal is to explore how autonomous vehicles can improve the delivery process. Additionally, the project will evaluate if a long-term plan for using self-driving cars as a delivery option is feasible.
In the Arizona test, the self-driving vans will drive autonomously with a Waymo-trained driver on board to monitor operations.
"UPS and Waymo are exploring automated and autonomous technologies to enhance network operations," said Scott Price, UPS chief strategy and transformation officer. "Getting packages to our sortation facilities sooner and more frequently, while also creating an opportunity for later drop-offs for next-day service, can add enormous value for our customers."
UPS is exploring new ways to deliver its packages in order to accelerate the process and get goods into the hands of consumers faster. Not only is the company exploring using self-driving vehicles with Waymo, but the shipping giant is also working on drone delivery in North Carolina, receiving a U.S. Federal Aviation Administration (FAA) certification to test drones beyond the visual line of sight (BVLOS). Late last year, UPS carried out the first of these deliveries in cooperation with retail drug chain CVS to deliver a consumer's prescription.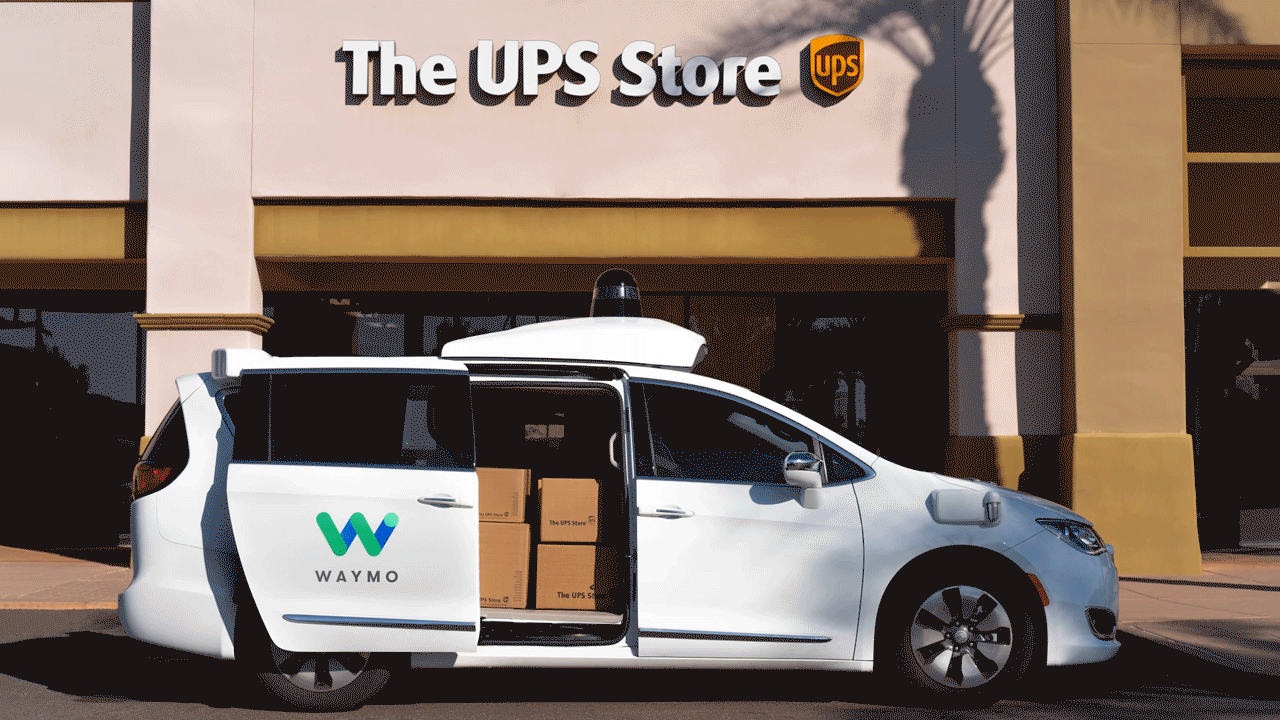 UPS is also working on bolstering its delivery process using smart logistics, artificial intelligence, robotics and facility automation.
Waymo has spent years developing its self-driving technology, logging more than 10 million miles of public road testing and more than 10 billion miles in simulation. While most of these miles have been conducted in Arizona, Waymo began testing self-driving vehicles on public roads in California and in Michigan. The company has been establishing partnerships with Renault-Nissan-Mitsubishi to develop self-driving taxis and ride-hailing giant Lyft started using Waymo's self-driving cars to expand its testing of the technology.