CES 2020 is less than a month away and with it comes an onslaught of new gadgets, devices, automotive prototypes, headphones, sound solutions, cameras, projectors and loads of other new and exciting gadgets.
While many gadgets will come out during the week of the show in Las Vegas, some have already been announced or will be demonstrated at the show maybe for the first time. Here is a list of just some of the electronic devices coming to the show in January.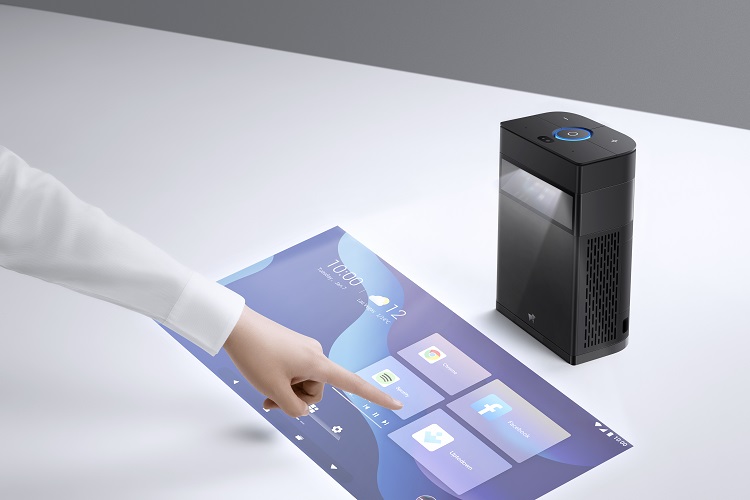 The device that allows for a touchscreen projector on any flat surface. Source: Hachi Infinite
1) Hachi Infinite
A CES 2020 Innovation Award honoree, Hachi Infinite is bringing what it claims is the first-ever smart home projector that turns any flat surface into an interactive touchscreen. The device combines all-surface multitouch functionality, an ultra-short throw DLP and HD display of up to 120 in, smart vision and deep learning tech. The device can be used in board rooms or for health, fitness or education applications and it works with Amazon Alexa. Additionally, the portable projector can let users browse the internet or access apps, games or entertainment with wireless pairing across iOS and Android devices.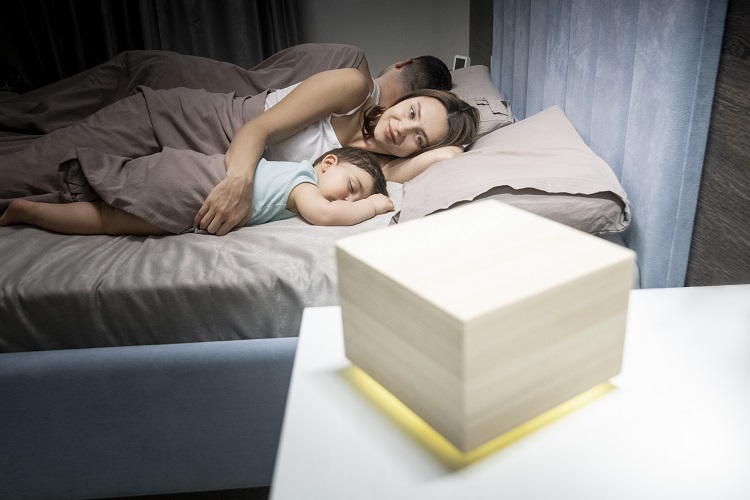 The sleep box. Source: ZLight
2) ZLight
ZLight is a sleep box that is designed to help people sleep through the night without any distractions. The box emits a faint light to notify someone if they can go back to sleep or if it is time to wake up. A connected app helps adjust the light color and brightness as well as a sleep schedule. There are three different versions: one that just emits glowing light; a second that comes with a wireless charger; and a third that comes with additional features such as humidity, temperature and CO2 sensors.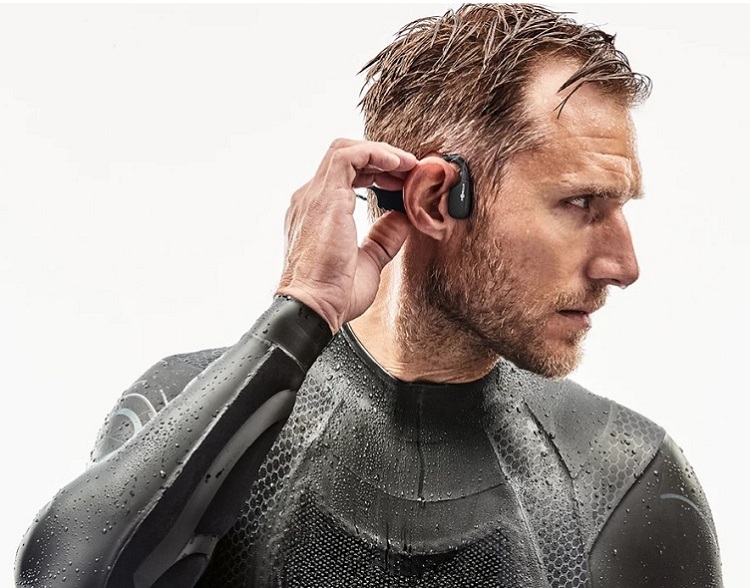 Completely waterproof headphones. Source: Aftershokz
3) Xtrainerz
Aftershokz has developed what it calls the first completely waterproof MP3 bone-conduction headphones with 4GB of MP3 storage, allowing for a library of up to 1,200 songs that can play with the touch of a button. The headphones provide up to eight hours of battery use and they are designed for casual swimmers, pro athletes and more.

A packaging innovation that could eliminate cardboard. Source: LivingPackets
4) The Box
The Box by LivingPackets is designed for e-commerce companies looking to reduce the environmental impact of packaging waste. The boxes eliminate cardboard packaging and plastic cushioning materials, which ultimately reduces the costs associated with e-commerce since the packaging can be re-used up to 1,000 times. The Box features real-time content control with a built-in camera and a cushioning system that doesn't require the use of other packaging materials such as bubble wrap. There is also an electronic display to avoid labels, tape and to control the delivery.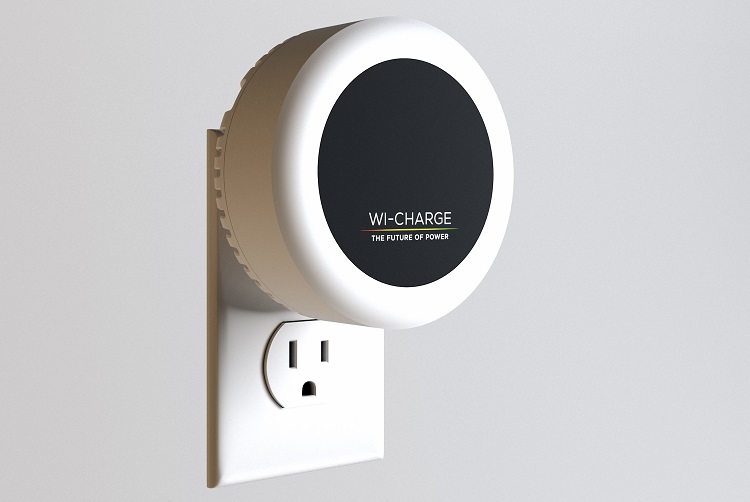 Long range wireless charger for smart and IoT devices. Source: Wi-Charge
5) PowerPuck
Wi-Charge has introduced a new long-range wireless charger for smart and IoT devices. The device plugs into a wall outlet or screws into a lightbulb socket and powers compatible devices wirelessly up to 30 ft away. Wi-Charge said the device delivers constant power regardless of distance, eliminating the need for swapping batteries or plugging devices into a cord. The device is slightly larger than a Nest Thermostat and when installed automatically, it locates compatible receivers and initiates power transfer. The devices are sampling now with mass production expected in 2020.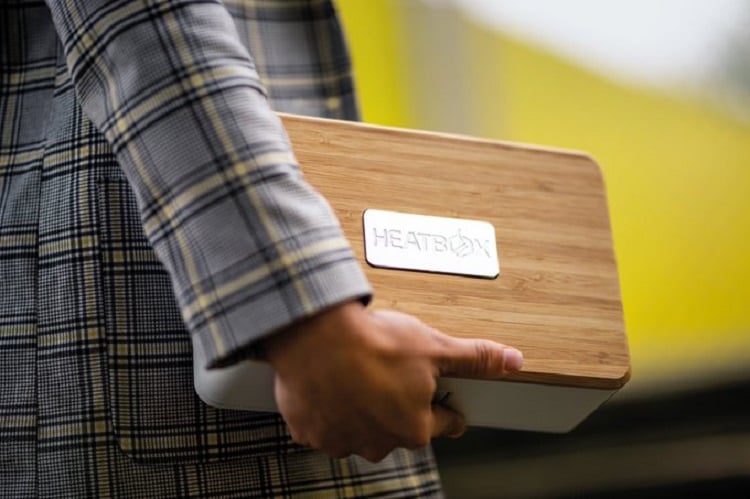 A lunchbox that heats through steam. Source: Heatbox
6) Heatbox
This is a self-heating lunch box that uses steam innovation and smart technology to help warm lunches that are taken either to work or school. The rechargeable system of the Heatbox can heat three meals on a single charge. Using a corresponding app, the system can also connect to and start specific steaming programs.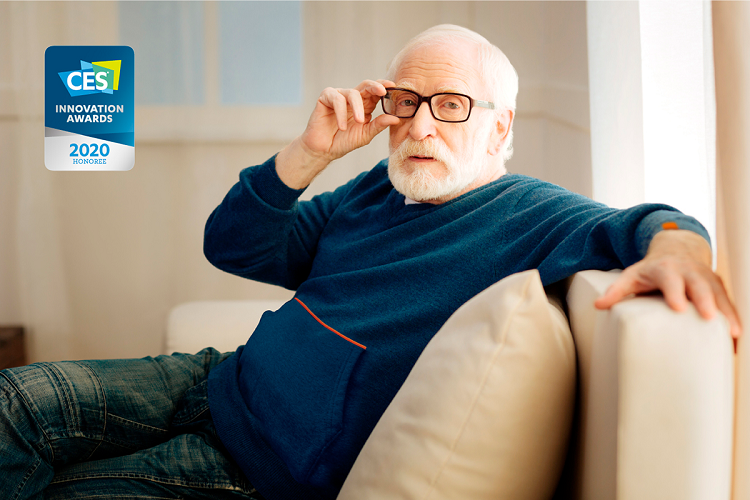 E-skin clothing that can help the elderly. Source: Xenoma
7) E-skin Sleep and Lounge
These smart pajamas from Xenoma are designed for elderly people, tracking their daily life, analyzing their sleep patterns and detecting falls. Integrated into the e-skin clothing, which was chosen as a CES 2020 Innovation Award honoree, are health management functions that are unobtrusive and gather information from a remote position. Xenoma said this helps as the world is experiencing a deficit in caretakers for the elderly.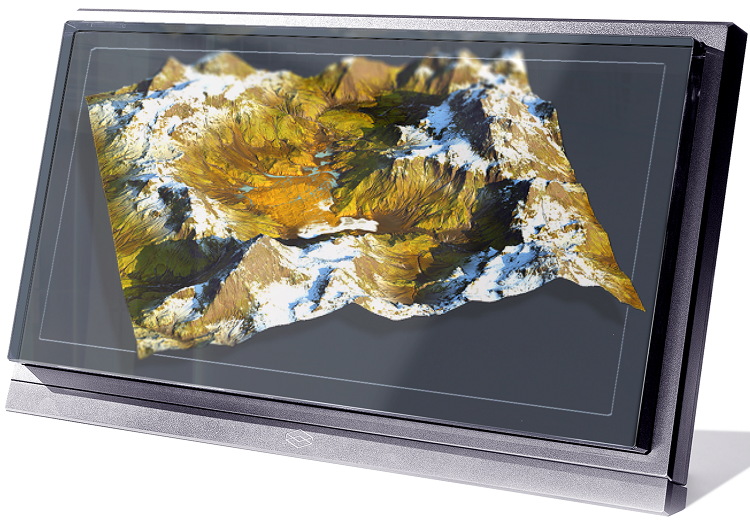 The largest holographic display on the market. Source: Looking Glass
8) Looking Glass 8K
Looking Glass will demonstrate at CES 2020 what it claims is the largest holographic display on the market, the Looking Glass 8K. Measuring 32 in with a holographic depth in feet rather than inches, the display allows consumers to view 3D content without augmented or virtual reality equipment. The display features 33.2 million pixels through a 45-element light field display with over a one billion-count color gamut at 60 Hz.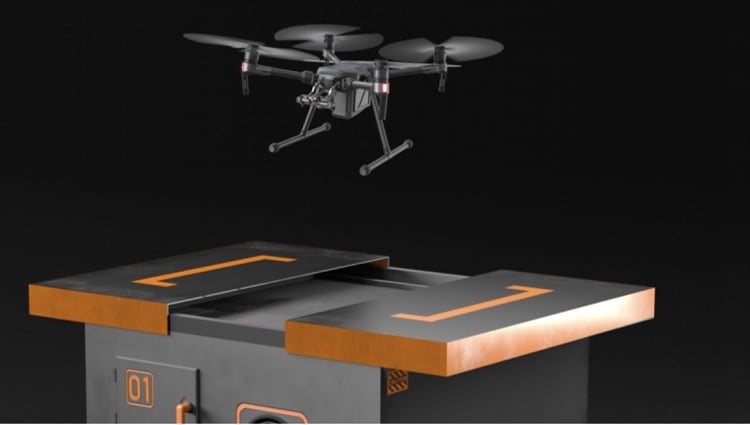 An autonomous drone dock that can help with security and infrastructure. Source: Herotech8
9) Drone-in-a-Box
Herotech8 is a startup out of University of California, Berkeley's Skydeck incubator hub and it has developed an automated drone service that offers aerial surveillance for critical infrastructure and high-security facilities. The drone dock allows for drones to automatically take off, land and fly along a security perimeter and then land and recharge at the deck before being redeployed to continue surveillance.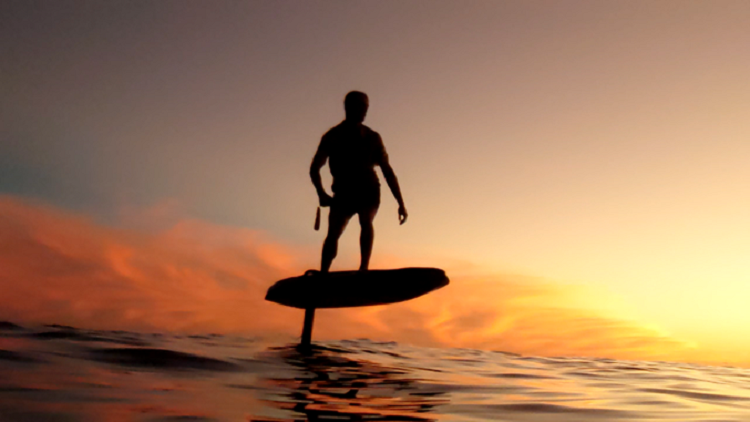 A longer life battery flying surfboard. Source: Waydoo
10) Waydoo Flyer
Waydoo is coming to CES with an update to its Waydoo Flyer, a prototype electric hydrofoil (e-Foil) flying surfboard. The flying surfboard features improved battery life, waterproofing and fluid-dynamic technology as well as being safer and more durable for repeat uses in all types of water. With a price tag of $6,495, its 6,000 W battery lasts up to 75 minutes on one full battery charge. The flying surfboard can also reach a top speed of 28 mph.
CES 2020 takes place Jan. 7-10 in Las Vegas.