Every January, for the last 50 years, the world anticipates the arrival of the newest gadgets at the annual consumer electronics show, CES. This year's innovative gadgets ranged from robots, smart devices, cars, and drones, among others. Some products came from familiar, "big name" manufacturers while others were from start-ups. Some were geared toward convenience in daily life while others integrated a more high-tech approach. While it's difficult to narrow down which products could be labeled as "most impressive," here are five of the "coolest"—in no particular order.
1. LEGO Boost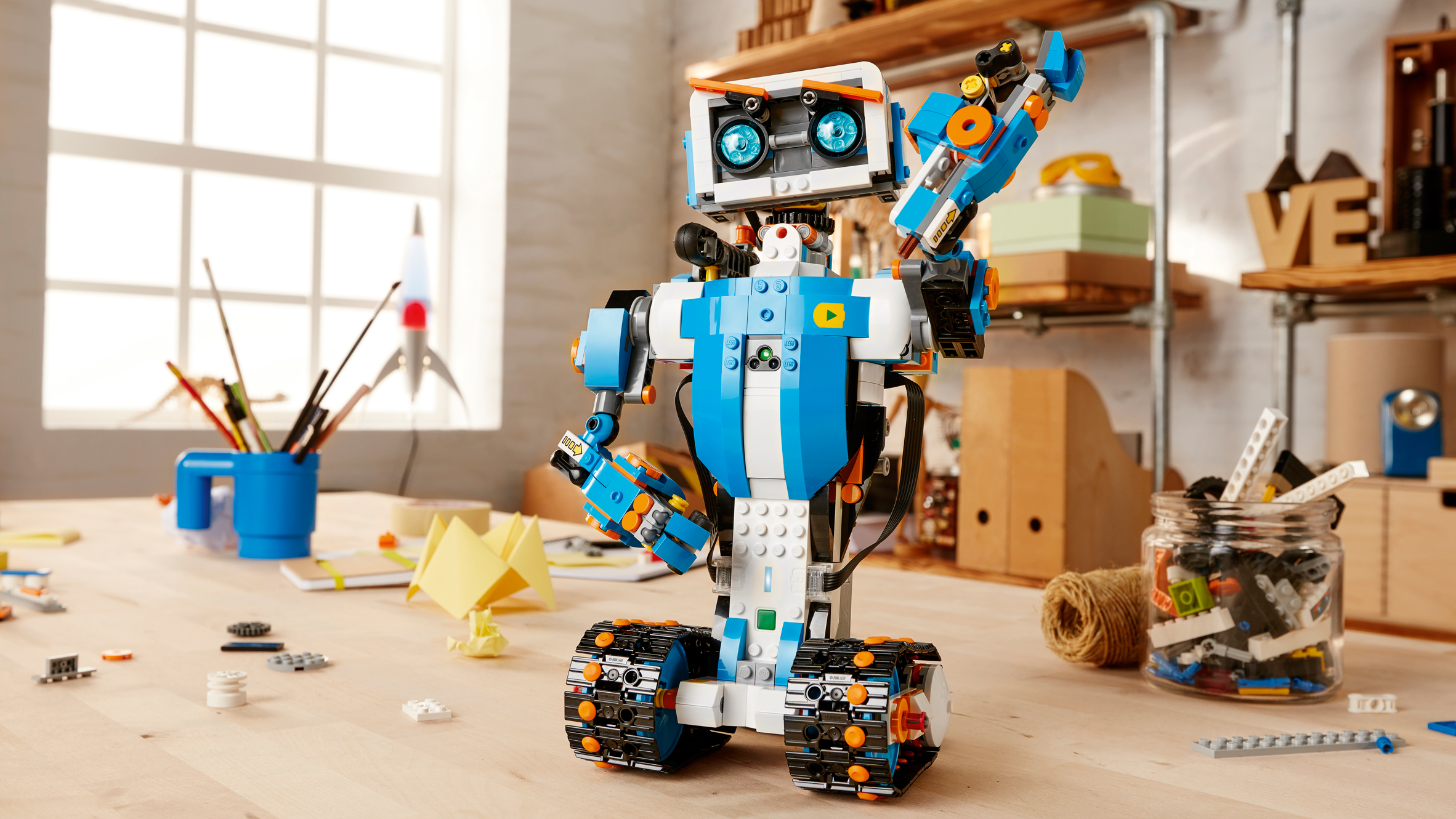 Image via LEGO
It isn't uncommon to find a robot at CES, but LEGO robots definitely strike additional interest. The robot contains a set of motors and programmable bricks that can also be built with existing LEGO kits, in order to turn them into motorized, as well as motor sensitive toys.
The new LEGO set will be arriving later in 2017, and will include instructions to build five different robots: "Vernie the Robot, Frankie the Cat, the Guitar 4000, the Multi-Tool Rover 4 (M.T.R.4), and the Autobuilder," but aside from those, that any other existing LEGO pieces can be added on.
According to LEGO, there is "a walking base for making animals like a dragon or a pony, a driving base for building vehicles like a dune buggy or rover, and an entrance base so that children can make their own castle, fort, or even a futuristic space station." It even has an app that allows you to record voice effects, meaning you can now make your Legos not only move, but talk too.
2. The Luke Roberts Smart Lamp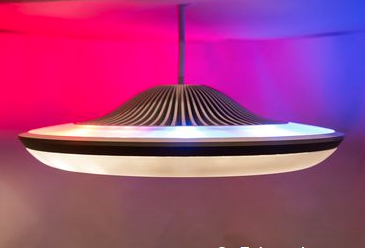 (Image via Luke Roberts)
Austrian start-up company, Luke Roberts, developed this smart lamp that lets you cast light of any color in any direction on your walls. Users simply choose a color in the companion app and then swipe a finger across the screen as a paintbrush would. Inside the lamp are over 300 LEDs, compared to other color changing lamps that have only a dozen or so and the lamp is said to put out 2,000 lumens of full-color light above the fixture and another 3,000 lumens of white light downward.
The lamp operates via Bluetooth connectivity, allowing users to change the lamp with a few swipes of the finger. Not only can users choose the color, the Luke Roberts' Smart Lamp also allows for direction selection. If the user only wants light in one particular place in the room, he or she must swipe in that direction on the app. Alternatively, if blue light is desired on one side of the room and pink on the other, that is also an option.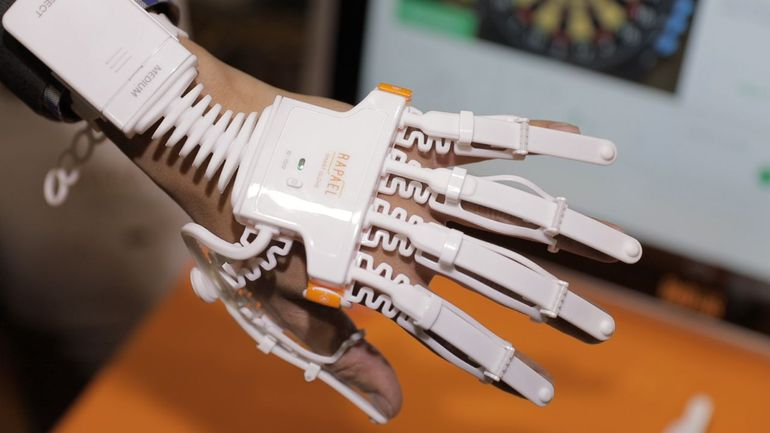 (Image via Neofect)
Robotic looking gadgets at CES always catch the public eye, but his smart glove is different because it is oriented to rehabilitation. Created by the South Korean company Neofect, the Rapael Smart Glove uses a variety of sensors for patient rehab in common hand and wrist injury, landing this technology with a CES 2017 Innovation Award.
To use, a patient wears the wireless glove on his or her affected hand and wrist, while the glove connects to the Rapael app, which guides the user through repetitive movements to engage specific muscles and tendons. Though it facilitates rehab, the smart glove app involves fun games that include actual physical therapy exercises, as well as exercises for progress. For instance, the user can chop vegetables in one game and also pour a glass of wine in another for repetitive radial wrist movements. What makes the gadget unique is the numerous sensors that feed through a software algorithm and can customize game play for the patient's specific needs. Through this specialized software, the Rapael Smart Glove paves the way for the further development of technology and health care.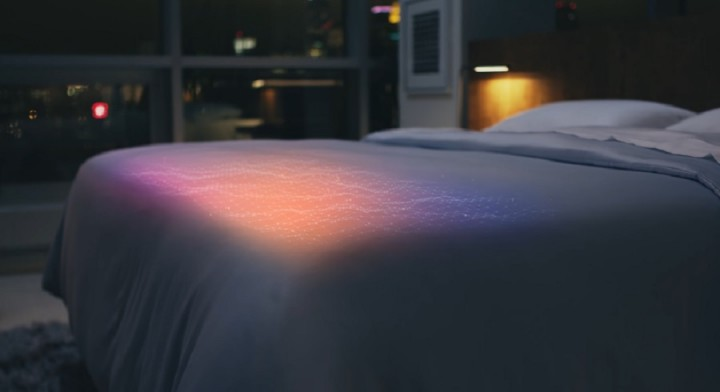 (Image via Sleep Number)
Sleep Number has developed a bed to solve an age-old sleeping problem: cold toes. The 360 bed has built-in technology that warms the temperature of the foot of the bed to allow for a more comfortable sleep. Though definitely the most enticing aspect of the Sleep Number 360, there are also additional advanced features that set this bed apart from others. The Snore-No-More feature allows it to read biometric cues to detect snoring, and if detected, the dual-sided adjustable bed is designed to raise the snorers' head to reduce the sound. The third sleep feature, self-adjustment. According to Sleep Number, your ideal mattress setting change depending on your sleep position, so if you were to change positions while sleeping the SleepIQ software would notice and alter the mattress inflation to optimize sleep.
The SleepIQ software can not only tell the difference between awake or asleep states, it also offers a variety of personalization settings that are programmable through the Sleep Number app. The mattress firmness settings can be changed and the sleeper can also check to see how well they have been sleeping for the month and week prior. In addition to these personalized sleep options. The app can also be paired with products like Fitbit and Nest, as well as set specific times for the bed to be in certain positions and sound wake up alarms.
5. Dell Canvas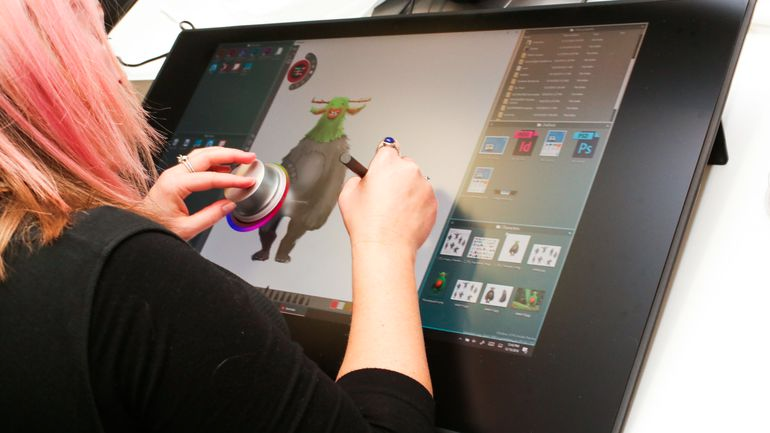 (Image via Dell)
Innovative and new designs for artists and creative types are trending, helping them to make the most out of technology. One of the newest gadgets of this kind comes from well-known manufacturer, Dell. The company's Dell Canvas combines a 27- inch drawing surface with a secondary display. What is unique about the Dell Canvas is that it can be connected to an existing computer and does not need to act as a full standalone computer. Instead, it can work as a second screen for touch input, while the user can keep other things on the laptop or desktop main monitor such as email.
The built in display is QHD, which means a 2,560x1,440-pixel resolution. It also includes a dial that works when it is touching the screen, as well as a stylus and second mini-dial for volume control and other features. The lifelike viewing and digital artwork opportunities are all equipped for a true pen to paper experience that turns drawings into a smarter, digitalized workspace.