Cinch Connectivity Solutions, a Bel group company and developer of reliable connectivity solutions, announces the Midwest Microwave surface mount package (SMP) terminations. This new series expands product offerings of higher frequency interconnects into the 5G market.
The SMP terminations operate up to 18 GHz, support the MIL-STD-348A standard interface and are built to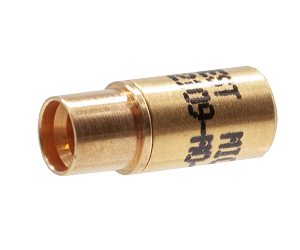 Source: Cinch Connectivity Solutionsoperate in extreme temperatures. SMP terminations are suitable for use in 5G applications, test boards, and military or high reliability systems.
Cinch Connectivity Solutions' Midwest Microwave manufactures passive coaxial microwave components that are known for their precision performance and high quality, meeting the precise requirements of the RF/microwave industry. The broad product portfolio includes attenuators, precision adapters, terminations, DC blocks, power dividers, couplers, equalizers, phase shifters, connectors, custom cable assemblies and test cables that are designed and manufactured for both commercial and military applications.
For more information on the Midwest Microwave terminations or any other product lines, visit their website or download the new Midwest Microwave SMP terminations datasheet. The Midwest Microwave terminations are also available through distributors Digi-Key and Mouser.