Cinch Connectivity Solutions, a Bel group company and developer of reliable connectivity solutions, announces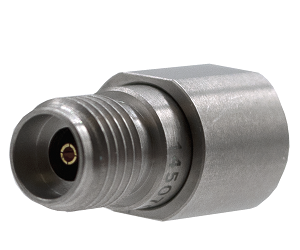 Source: Cinch Connectivity Solutionsthe addition of 2.92 mm terminations.
Cinch Connectivity Solutions' 2.92 mm terminations are offered in both genders, plug and jack, and are designed for use in high frequency applications. The 2.92 mm termination pair are rated for a maximum frequency of 40 GHz with a 50 Ohm impedance, have a passivated stainless-steel body, and a voltage standing wave ratio of less than 1.25. Example applications for mmWave terminations are high frequency instrumentation, satellite communication equipment, cable assemblies and test and measurement equipment. The new terminations are part of the expanding list of Johnson 2.92 mm mmWave products.
For more information on the Johnson 2.92 mm terminations, visit our website or download the recently updated Johnson mmWave catalog. The Johnson products are also available through distributors Digi-Key, Mouser and Newark.