Cinch Connectivity Solutions, a Bel group company and provider of reliable connectivity solutions, announces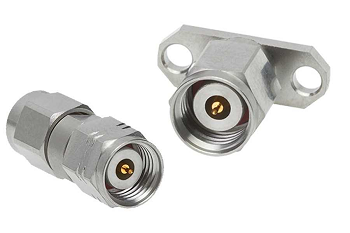 Source: Cinch Connectivity Solutionsthe Johnson 2.4 mm Series of 50 GHz High Frequency Adapters. This new series of high frequency adapters continues Johnson's development of products into the millimeter wave spectrum in support of 5G standards.
The Johnson 2.4 mm Series of adapters are available in both same series and between series and operate to 50 GHz with a VSWR performance better than 1.25. Within the same series is a unique right angle jack to jack adapter. The between series adapters include 2.4 mm to 2.92 and 2.4 mm to SMP adapters.
All Johnson high frequency adapters are designed to provide the highest quality data signal transmission for test and measurement equipment, semiconductor ATE test board and instrumentation test fixture hardware applications.
For more information on the Johnson 2.4 mm High Frequency Adapters Series, visit our website at belfuse.com/cinch or download the new Johnson 2.4 mm Adapter Catalog. Products are available now through our distributors Digi-key, Mouser, Newark and Farnell Element 14.