Cinch Connectivity Solutions, a Bel group company and developer of connectivity solutions, has announced an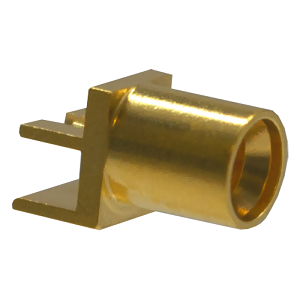 Source: Cinch Connectivity Solutionsextension to its Johnson 2.92 mm series coax connectors, with the addition of solder end launch/straddle mount jacks. The new connectors provide additional board option thicknesses of .016 in, .042 in, .062 in and .093 in.
The Johnson 2.92 mm end launch/straddle mount series offers a low voltage standing wave ratio (VSWR) of 1.25 up to 26.5 GHz and 1.5 maximum from 26.5 GHz to 40 GHz, also utilizing air dielectric and support bead for higher cutoff frequency that support advanced frequency performance and signal integrity. The Johnson family of connectors and adapters are designed to provide the highest quality data transmission for test and measurement equipment, semiconductor ATE test board, and instrumentation test fixture hardware applications.
Products are available through our distributors Digi-Key and Mouser.
For more information on the Johnson 2.92 mm Coax Connectors, visit their website at Belfuse or download the newly revised and consolidated Johnson mmWave Catalog that now includes the Johnson 1.85 mm, 2.4 mm and 2.92 mm product series.