Littelfuse Inc. has announced a series of low capacitance TVS diode arrays (SPA diodes) optimized to protect high-speed differential data lines from electrostatic discharge (ESD), cable discharge events (CDE), electrical fast transients (EFT) and lightning-induced surges, keeping network communications reliable by safeguarding signal integrity.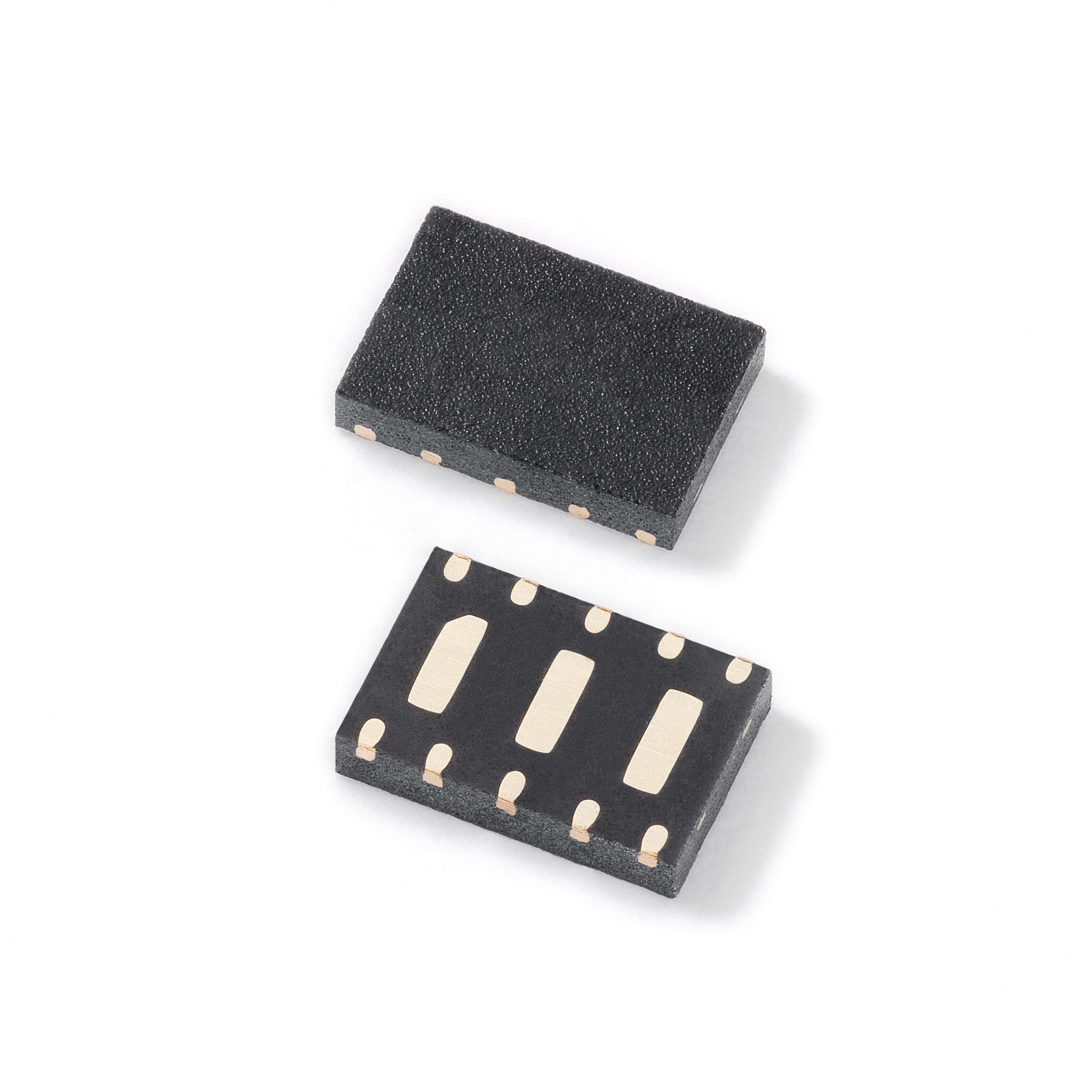 The company said its SP3384NUTG series can protect up to four channels against up to 15 A (IEC 61000-4-5 second edition) and up to ±30 kV ESD (IEC 61000-4-2) and is available in a compact μDFN package. The combination of low capacitance and low clamping voltage makes the SP3384NUTG a robust protection solution for 2.5G/5G/10G Ethernet high-speed data interfaces without signal degradation, resulting in high reliability for a variety of applications.
Typical markets and applications for the SP3384NUTG series TVS diodes include:
Datacenter and telecom — 2.5G/5G/10G Ethernet, WAN/LAN equipment, 5G wireless backhaul
Industrial — Low-voltage differential signaling (LVDS) interfaces, integrated magnetics
Consumer electronics — desktops, servers and notebooks
"Building upon similar footprints in 1GbE and 5GbE applications, the SP3384NUTG expands our portfolio to fill a market need for ultra-strong ESD and surge protection for today's fastest 10GbE consumer ethernet solutions," said Tim Micun, director of business development, TVS diode arrays (SPA diodes). "It is also packaged in a compact configuration that is familiar to the datacenter, telecom and consumer electronics industries."
According to Littelfuse, the SP3384NUTG series TVS diode arrays offer the following key benefits
Low capacitance (0.5 pF per I/O) and low clamping voltage (4 V at Ipp = 1 A) preserves signal integrity and minimizes data loss while offering a more robust device against electrical threat
Compact μDFN packaging (3.0 x 2.0 mm) is optimized for protection of high-speed differential data line
Provides protection for two differential data pairs (four channels) against up to 15
Exceeds the maximum IEC standards requirement for ESD protection, ensuring product reliability
The SP3384NUTG 3.3 V 15 A series is provided in tape and reel format in quantities of 3,000. Sample requests can be placed through authorized Littelfuse distributors worldwide. For a listing of Littelfuse distributors, please visit Littelfuse.com.