Cinch Connectivity Solutions, a Bel group company and developer of connectivity solutions, has expanded its JohnsonTM SMPM product line. The new coax connector is an SMPM male — full detent, solder end launch — and it is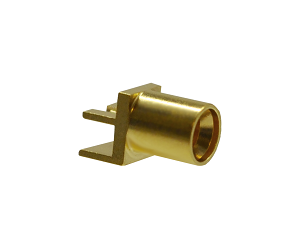 Source: Cinch Connectivity Solutionsdesigned for very high frequency applications where space limitation and package density are critical.
Cinch Connectivity Solutions' SMPM connectors are 30% smaller than sub miniature push-on connectors. The SMPM interface offers superior performance from DC up to 65 GHz and is compatible with all SMPM and GPPO® connectors. As a straddle mount style, it supports a 0.063 in board thickness, with tighter tolerance spacing of 0.066 in, ensuring a snug fit to the PCB. Johnson SMPM connectors offer high electrical reliability where extreme shock and vibration conditions are expected. The Johnson family of connectors and adapters are designed to provide the highest quality data transmission for test and measurement equipment, semiconductor ATE test board and instrumentation test fixture hardware applications.
For more information on the Johnson SMPM Connectors, visit the website or download the new Johnson SMP/SMPM Catalog. The Johnson products are also available through distributors Mouser, Newark and Digi-Key.