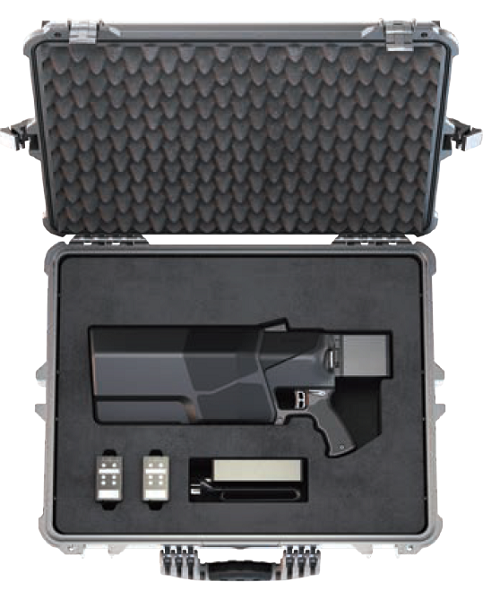 The DroneGun MKIII is one of the products used as counter measures to hostile drones. Source: DroneShieldDroneShield and Bosch have agreed to integrate DroneShield's counter-drone products in Bosch's security and safety partner program.
DroneShield makes counter-drone devices, including multi-sensor detection systems and drone deterrents, such as its DroneGun MKIII. This pistol-shaped, drone jammer weighs under 2 kg and is an alternative to the company's other DroneGun Tactical unit. The device can be body-worn and used in conjunction with DroneShield's stationary, multi-sensor detection system.
Bosch's security and safety systems division provides a range of surveillance products across multiple industries, such as prison, airport, critical infrastructure and more. Airports have been seeking to install drone defenses after reckless behavior drone users who have been causing incidents at airports and other critical areas, leading to flight delays and more. However, recently the U.S. the Federal Aviation Administration (FAA) said airports need its approval to install drone countermeasures.
DroneShield said that it will be offering an integrated system for drone detection and mitigation, with DroneShield's products integrated with Bosch's video surveillance products. When the solution is completed, it will be available to customers, the company said.