Airbus Defense and Space, Inc., has developed a Counter-UAV System capable of detecting prohibited Unmanned Aerial Vehicle (UAV) invaders over critical areas at long ranges. The system also offers electronic countermeasures to minimize the risk of collateral damage.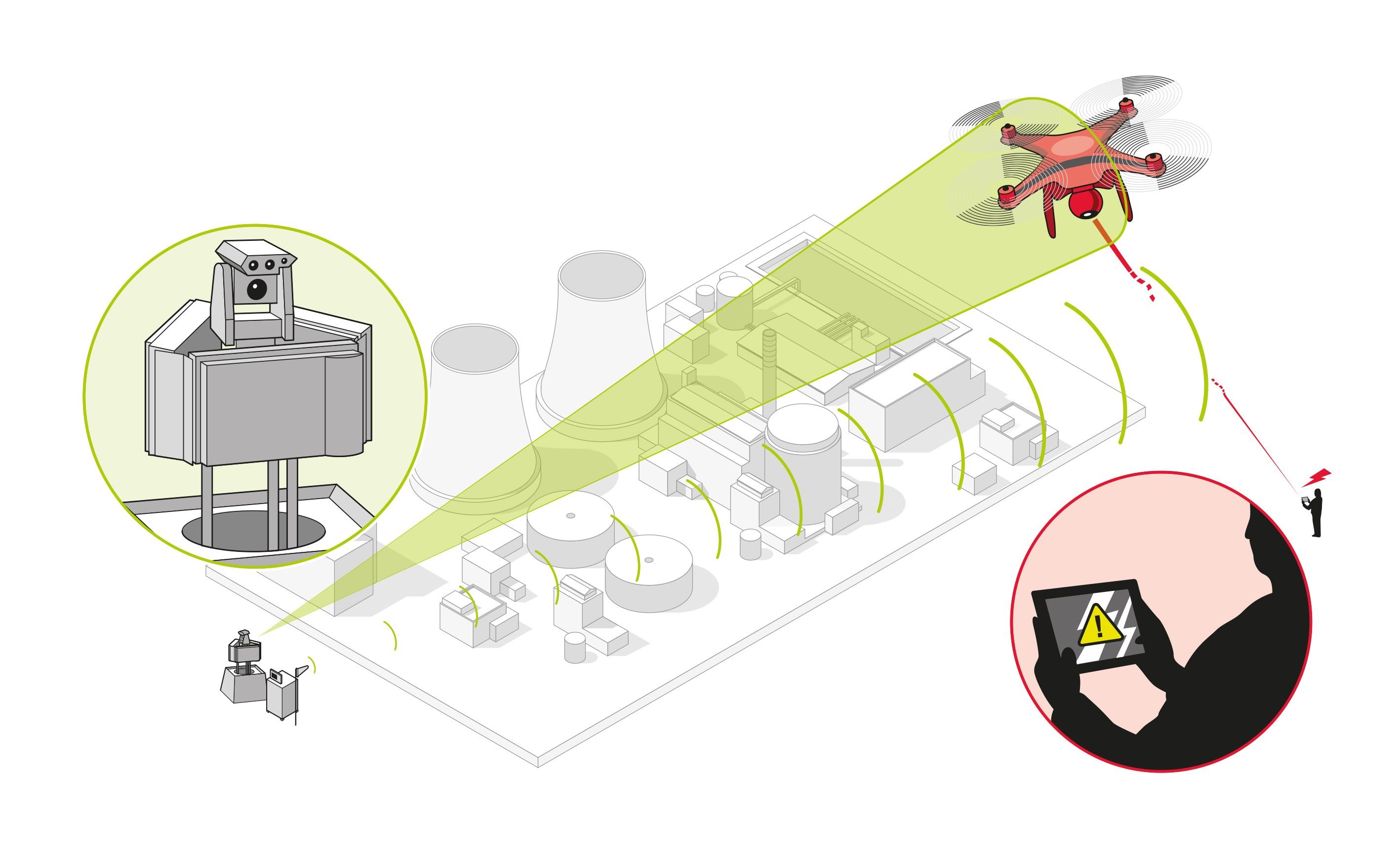 The new system's main features are early detection and identification followed by accurate countermeasures. (Source: Airbus Defense and Space)
"All over the world, incidents with universally available small drones have revealed a security gap with regards to critical installations such as factories, airports or nuclear plants," says Thomas Müller, head of Electronics and Border Security at Airbus Defense and Space. "As a specialist in defense electronics, we have all the technologies in our portfolio and the integration knowledge which are needed to set up a quick-response protection system with extremely low false alarm rates."
How it works
The system combines sensor data from different sources with the latest data fusion, signal analysis and jamming technologies. It uses operational radars, infrared cameras and direction finders from Airbus Defense and Space to identify the drone invader and assess its threat at ranges between 3.1 and 6.2 miles. Then the jammer interrupts the link between the drone and its pilot. Lastly, the direction finder can track the position of the pilot for law enforcement to handle.
The jamming technology used in the system contains adaptable receiving and transmitting capabilities so it can get even more hands-on with remote control classification and GPS spoofing, allowing for specific jamming and takeover of the UAV.
The Counter-UAV System has been tested at Airbus Defense and Space's facilities and will be available beginning mid-2016. The system will be on display until January 9 at CES 2016 in Las Vegas, Nev.