Believe it or not, the earliest home surveillance systems were comprised of a group of men that were hired to shake people's doors each night and make sure they were locked. These "door shakers," as they were called-- put into action after World War I-- were no match for today's home surveillance and security systems, though.
After the door shakers came a series of more advanced security systems– ones with electromagnetic contacts hooked to doors and windows which would notify a central station if opened, and a variety of other less advanced methods than what we're seeing right now.
Home security is now a connected technology in which users can remotely monitor their homes, lock doors or even adjust temperatures.
And now home surveillance is evolving again-- with the help of drone technology.
A France-based start-up company called Cardinal Robotics is designing innovative home security products that involve drones.
"Do you know that more than two million homes are burglarized in the United States each year?," says Abdou Baldet, CEO, Cardinal Robotics. "According to the FBI, a burglary happens every 16 seconds in the U.S. and the summer months of July and August have the most burglaries."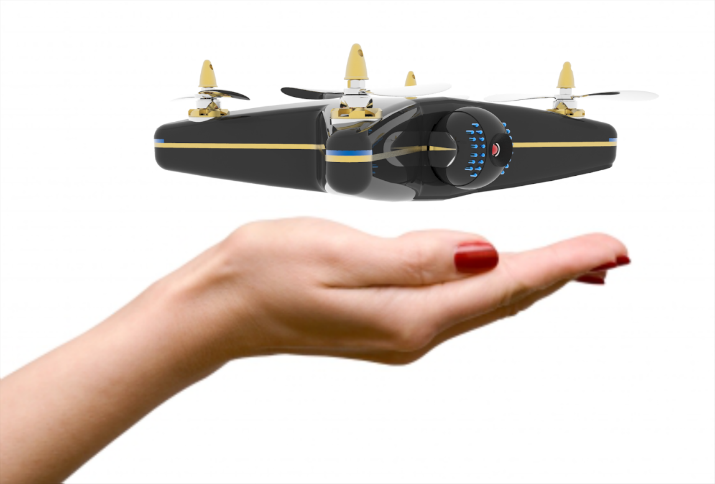 (Image Credit: Cardinal Robotics)
That's what inspired the company to come up with a product aimed at reducing some of this activity.
The company's Cardinal Drone is a remote surveillance camera that flies in and around your home to monitor it.
The drone can detect an intruder by taking photos and videos. It can even tell the difference between a family member that belongs in the house or an actual intruder thanks to its smart-recognition technology.
The flying surveillance cameras can travel independently and replace fixed cameras that are typically located around a home.
Cardinal Done initiates a variety of methods to prevent an intrusion, including SMS and push notifications to your cellphone, and can even evaluate the degree of danger.
The drone system can be connected to your smartphone and can be incorporated into your current alarm system.
"Contrary to a multitude of currently camera fixed, this drone, with a surveillance camera integrated, can take several position all over the house and be much more accurate," says Baldet.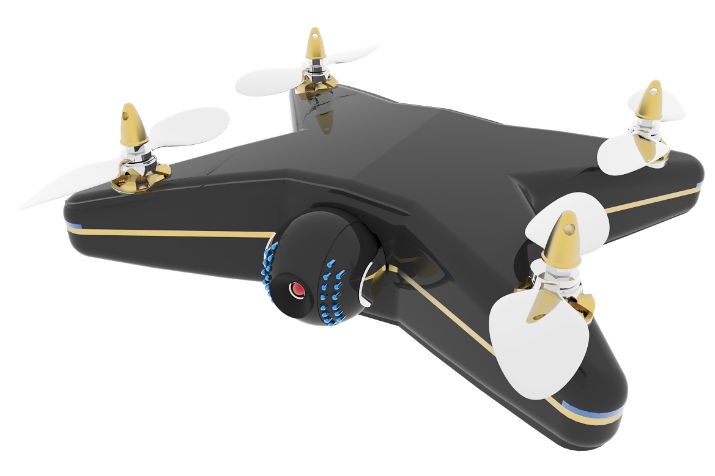 (Image Credit: Cardinal Robotics)
In addition, Baldet boasts that the drone will provide a less expensive alternative to home security.
"Fixed cameras are linked on wired telecommunication systems, which are expensive to deploy. This drone will offer an accurate security and it will be less expensive than other wired fixed alarm system," he added.
The system is user-friendly and intended to be set-up by the homeowner directly out of the box. First, the user must download a mobile app, and then he or she needs to walk around the house holding the drone in order to define the perimeter of the property.
"You choose the frequency of rounds for the drone during your absence and that's all. It works alone or you can monitor it by phone," says Baldet about the drone's ease of use.
There are other home security systems that can be connected to your smartphone and monitored, for example, Blink-- the CES 2016 Innovation Awards Honoree, in the Smart Home category. However, as smart as these connected systems are, they work only with stationary cameras that are not capable of flying around your home.
Cardinal Robotics is currently working on a prototype for its drone and plans to share a video of the first version in the near future. Anyone interested can pre-order a Cardinal Drone on the company's website.
"European and U.S. data leads to the same conclusion: the basic need of home security remains largely unfulfilled," says Baldet. "The revolution of the smart home enabled the emergence of products that you can install yourself. The cameras and connected alarms have become more accessible in price, simple to install and easy to use. This drone, with incomparable benefits, will find its place in this game."