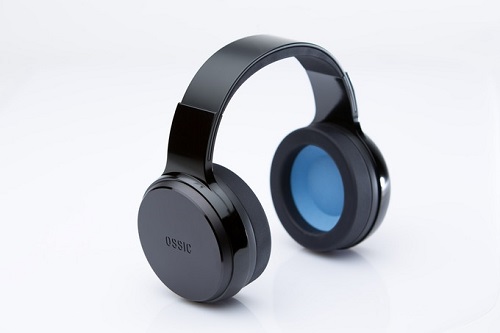 The headphones that were offered by Ossic before folding. Source: OssicChalk this up to another case of buyer beware when it comes to supporting crowd funding campaigns.
Ossic launched its Kickstarter campaign in 2016 to raise funding for a new type of headphones that would work with virtual reality that could deliver surround sound. The headphones would shape around your ears and head as well as customize the sound profile to each user.
The company raised $2.7 million in its Kickstarter campaign and then raised an additional $500,000 on Indiegogo, selling about 22,000 headphones in the pre-order.
The company posted an update on its Kickstarter page explaining that it was shutting down because it is out of money and Ossic still requires a significant amount of capital in order to ramp to mass production.
The company claimed that because virtual reality remains a niche market and there have been a number of high profile hardware startup failures, it has resulted in the company being unable to secure investment.
Unfortunately, this means the backers of the crowdfunding campaign won't ever receive the headphones nor will they get their money back. The company said they did produce 250 units and those were delivered to the backers on Kickstarter that pledged to one of the high tiers.
While there are certainly more successes in crowdfunding than there are failures, it still goes to show there is always risk in investing in startups without proven track records and there is never a guarantee that what you are investing in will ever be delivered.
To read more about the closing of Ossic, click here.