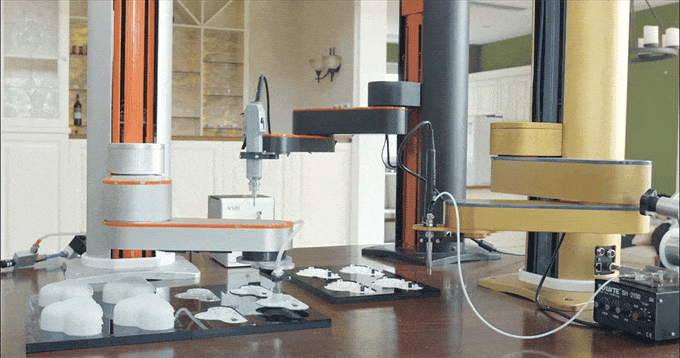 Hitbot has introduced a new robotic arm that uses a parallel axis joint layout that can 3D print, laser engrave, solder and assemble circuit boards.
The Z-Arm is targeted at hobbyists, makers, inventors and robotics enthusiasts, and the arm can be programmed to be anything from a personal assistant to a production line component.
Hitbot says the robotic arm is easy to program for a variety of tasks without the need for special programming knowledge. The Z-Arm uses an integrated driver and motion controller that can be programmed via an app using a graphical interface. It can be manually programmed by moving the arm itself to create repeatable motions for different tasks.
In addition to 3D printing, laser engraving, and circuit board soldering and assembly, the Z-Arm can play games, write, cut, perform repetitious actions or simply help out around the house as a personal assistant. The system comes with a camera for accurate visual identification, which makes it useful for sorting or organizing all types of objects, even fragile items.
Tandem Z-Arms can be programmed to work together or work alongside humans with a safety-rated monitored stop.
Hitbot has launched a Kickstarter to raise funds for marketing and distribution of the robotic arm. In order to learn more, visit Z-Arm's Kickstarter page.