Harris Corporation will produce the next generation integrated core processor (ICP) for F-35 fighter jets, Lockheed Martin announced on September 27. Harris is promising a 75% reduction in manufacturing costs and a 25-fold increase in power. The new ICP from Harris is scheduled to go into operation in 2023.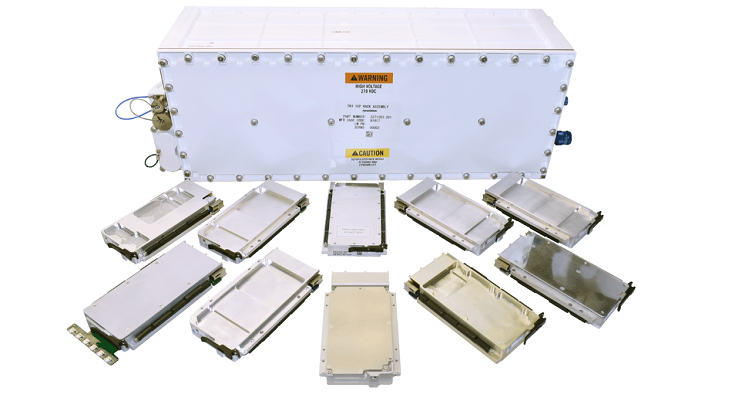 Harris integrated core processors (ICP). Source: HarrisThe ICP is the main processor for F-35 and utilizes open system architecture (OSA) processing technology designed for the complex multitasking duties of military aircraft. The architecture is also designed for future upgrades and capability updates. L3 Aviation Products manufactures the ICP currently used by F-35 jets.
According to Lockheed Martin Vice President and General Manager Greg Ulmer, the new generation of F-35 ICP will have favorable life-cycle cost as well as increased capability and reliability, among other benefits. The improved ICP is part of what Lockheed Martin refers to as "Technology Refresh 3," which utilizes the latest computing power to ensure future scalability and keep ahead of evolving threats.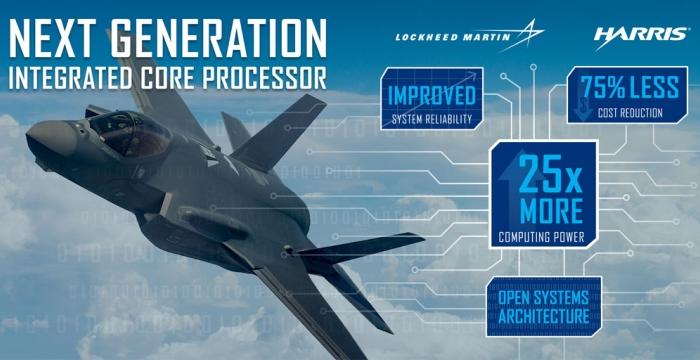 Next-generation F-35 ICP specifications. Source: Lockheed Martin
Harris Corporation and Lockheed Martin both released press releases about the news.