iRobot Corp. has been the pioneer of the robotic vacuum with its line of Roomba devices that clean rooms automatically using sensors.
Now, the company has introduced its newest version the Roomba i7+ robot vacuum that has the ability to learn, map and adapt to a home's floor plan and when it is finished, empty the contents into its own dust bin at its Clean Base, which hold 30 bins of dirt. You might find yourself never having to pick up a vacuum yourself again.
The Roomba i7+ remembers multiple floor plans and room names so users can customize cleaning jobs and direct the robot to clean specific rooms by voice or via the iRobot Home app.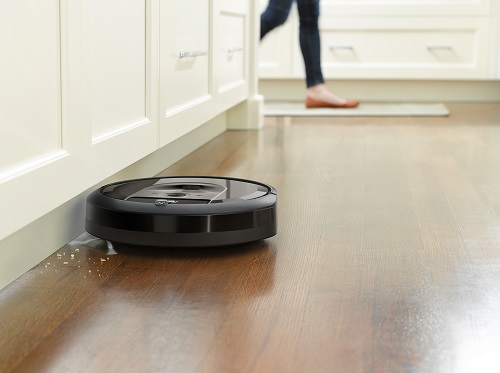 The robot empties its contents into the base once it has completed cleaning. Source: iRobot"With the ability to learn, adapt to and remember a home's floor plan, and the introduction of automatic dirt disposal, the iRobot Roomba i7+ represents the most advanced robotic vacuum ever built," said Colin Angle, chairman and CEO of iRobot. "This robot delivers on the original vision we had when we embarked on the journey to build a vacuuming robot almost 20 years ago."
The Smart Mapping feature allows the robot vacuum to learn a floor plan and can remember up to 10 different rooms so homeowners can carry their robot to another floor or a separate home and allow the vacuum to navigate autonomously. The vacuum works with Amazon Alexa-enabled devices and Google Assistant so you can use voice commands to control the device or target specific rooms. Once the vacuum is done, the i7+ returns to its base to charge and automatically empties its contents when paired with the Clean Base Automatic Dirt Disposal.
The Clean Base contains an enclosed bag that traps dirt and dust so it can't escape into the air. When the bag is full, homeowners are notified via the app and a simple replacement can be made.
The Roomba i7+ vacuum with the Clean Base is available for pre-sale starting at $949 with shipments beginning next month. Without the Clean Base, the robot is $699.