Chinese electronics smartphone and electronic device maker Xiaomi is looking to clean up the Smart Home market with a robot vacuum designed to clean floors automatically.
The Mi Robot Vacuum will compete against the installed base of vacuums already on the market, specifically the Roomba from iRobot. The vacuum includes 12 sensors (including ultrasonic radar, cliff sensor, gyroscope and accelerometer), three processors for real-time mapping and positioning, a brush that adjusts to uneven surfaces and a 5,200 mAh battery.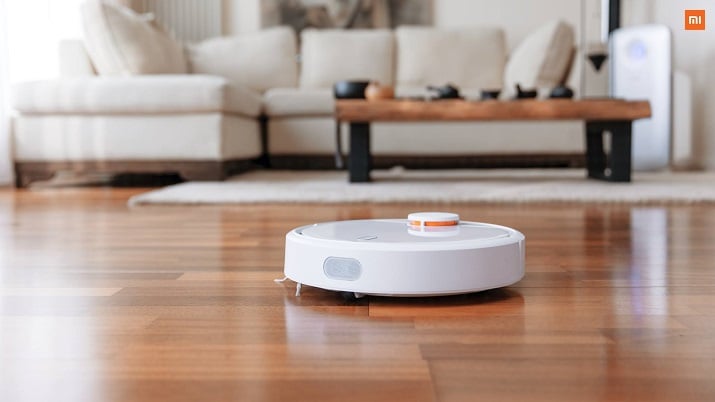 The Mi Robot Vacuum includes 12 sensors and three processors for real-time mapping and positioning, so it will not bump into objects or fall down stairs. Source: Xiaomi The vacuum maps out rooms in a home using a laser distance sensor so that it will not go in areas where it might fall down stairs or bump into objects. Virtual walls can also be established by using magnetic tape. It comes with a smartphone application in order to track the Smart Home device, to remotely toggle it on and to switch between normal, quiet and active modes as well as set cleaning schedules.
While Xiaomi has mainly launched its products in China, some products have been sold in other regions of Asia-Pacific. Initially Mi Robot Vacuum will be sold in China with no word on whether it will be sold in other regions in the future. The vacuum is slated to be available in early September priced at $255.
This is not Xiaomi's first stretch into the Smart Home market. Other products such as air purifiers, smart lights and water purifiers, all with companion applications, give homeowners more access and control over these home appliances.
To contact the author of this article, email engineering360editors@ihs.com