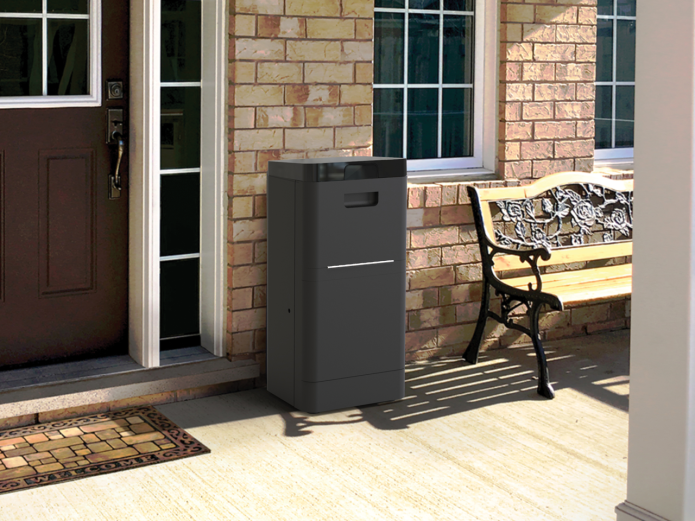 Source: Parcel Guard
Parcel Guard by Danby has launched on Indiegogo. The design is the first of its kind, offering online shoppers peace of mind. It's time to stop worrying about packages waiting at home with the first truly smart mailbox.
Every year, 25 million households have parcels stolen from their front porches — Parcel Guard takes the target off parcels. The innovative and secure design from Danby Appliances keeps packages safe until you get home. No more worrying about package theft or weather-damaged boxes.
Parcel Guard, a USPS certified consumer smart mailbox, protects parcels from theft and weather. It has an IP camera that is made of structural web plastic and it can be secured to the ground. It also has a tamper alarm that can be turned on or off. The Parcel Guard comes in two colors to fit the aesthetic of your home. Fitting 95% of all standard delivery box sizes, it has the option of unlocking the bottom door for larger packages.
The Parcel Guard is Wi-Fi-connected, app-supported and made of industrial-grade plastic. The security features include a tamper alarm, motion sensor, camera, weight monitor and is ground secure.
Read all about Parcel Guard by visiting IndieGoGo.