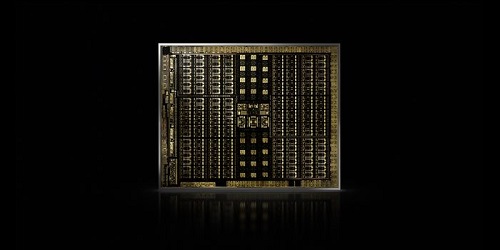 A look at the new Turing GPU technology die. Source: NvidiaNvidia Corp. has created a new GPU architecture called Turing that features RT cores to accelerate ray tracing and new Tensor Cores for artificial intelligence inferencing together for the first time.
These cores together makes real-time ray tracing possible and the hybrid rendering enables cinematic-quality interactive experiences with new effects powered by neural networks and fluid interactivity on complex models, Nvidia said.
Nvidia has unveiled new Turing-based product as well including the Quadro RTX 8000, Quadro RTX 6000 and Quadro RTX 5000 GPUs.
This eighth-generation GPU technology can simulate the physical world at six times the speed of the previous Pascal generation.
"Hybrid rendering will change the industry, opening up amazing possibilities that enhance our lives with more beautiful designs, richer entertainment and more interactive experiences," said Jensen Huang, founder and CEO of Nvidia. "The arrival of real-time ray tracing is the Holy Grail of our industry."
The RT cores accelerate the computation of how light and sound travel in 3D environments at up to 10 gigarays a second. Turing fast-tracks real-time tracing operations by up to 25 times that of the previous Pascal generation and GPU nodes can be used for final-frame rendering for film effects at more than 30 times the speed of CPU nodes. The Tensor Cores quicken deep learning training and inferencing providing up to 500 trillion tensor operations a second.
The Quadro GPUs based on the Turing architecture are slated for availability in the fourth quarter.