Disney's Pixar Animation Studios has signed an agreement to license a suite of Nvidia Corp. technologies related to image rendering.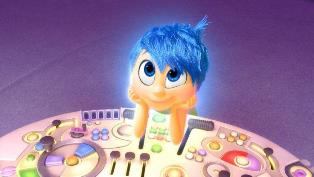 Inside Out photo courtesy of Pixar Animation StudiosUnder the multi-year licensing agreement, Pixar will gain access to Nvidia's quasi-Monte Carlo (QMC) rendering methods. This will make rendering more efficient when used with GPUs and other parallel computing architectures, Nvidia says.
Pixar will also receive Nvidia's ray-tracing technology, which will be incorporated into the Disney subsidiary's OpenSubdiv Project—an open-source initiative to promote subdivision surface evaluation on massively parallel CPU and GPU architectures.
Steve May, VP and CTO at Pixar, says Nvidia's QMC technology offers increased rendering functionality and can help "significantly reduce our rendering times."
Pixar says it will use the image-rendering technology to accelerate the production of its computer-animated feature films and short-film content.
The two companies have previously worked together to improve workflows in content creation.
Questions or comments on this story? Contact engineering360editors@ihs.com
Related links:
IHS Semiconductors & Components
News articles:
'Outsiders' Make Inroads in ADAS Market
IBM and NVIDIA Launch Supercomputer Centers of Excellence
Nvidia Exits Smartphone Modem Business
With Shield, Nvidia Looks to Become Streaming Power Player