MIOPS has launched a Kickstarter campaign for the new Capsule360 motion box. The Capsule360 enables users to produce professional videography effects, like smooth automated pans, tilts and slides in their videos, and also provides subject tracking. This makes it ideal for self-shooting, as well as high-quality 360° product photography, motion time-lapse, star-tracking and more.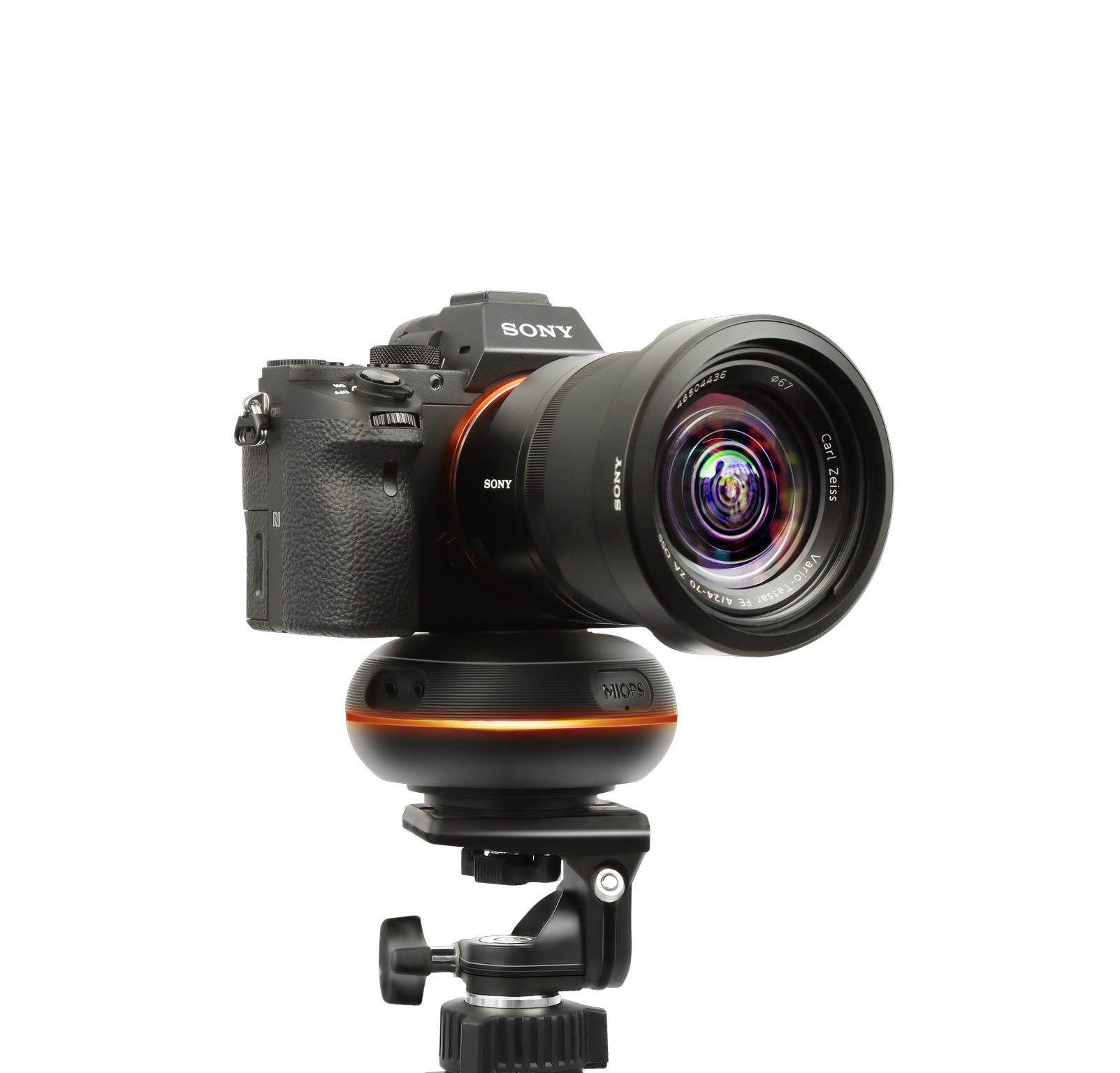 The Capsule360. Source: MIOPS
With the user's camera mounted to it, the motion-box provides a plethora of features for producing unique creations in more detail.
The Capsule360 has many features. First is the 3-axis motion that produces smooth pans. Tilt motion can be added with the optional L-bracket, and camera sliding with the Capsule Slider accessory. This movement requires no cables, while all aspects of its speed and direction can be controlled via the MIOPS app.
The next feature is one-touch object and face tracking. For self-shooting a vlog, self-tracking during filming or a smoother method of following subjects around a scene, the Capsule360 can automatically track any object with one click in the smartphone app.
The automated 360° product photography uses the Capsule360's application and its turntable accessory (available separately). This allows the camera or smartphone to be programmed to capture interactive 360° images of products quickly and automatically.
For advanced time-lapses, the Capsule360 can add motion with control of its speed and direction. In the device's app, the strain is taken out of adding effects to it such as bulb ramping, interval ramping, HDR and long-exposure.
The Capsule360's star tracking mode makes photographing the night sky in detail easy. Capsule360 can be set to automatically track the motion of stars.
Capsule360 can learn motion paths from manual movement and can be repeated as many times as needed. The ability to replicate motion seamlessly allows for the production of complex visual effects while the user is editing. The speed of this motion and all of its other settings can be configured from the app.
Along with other features, Capsule360 comes with a motorized dolly accessory. This accessory makes it
possible to create linear and curved slide movements for video on flat surfaces. The dolly's distance and direction of movement can be controlled through the app.
Visit the Kickstarter page to learn more about the new device and donate to the project.