Farm 4.0 has developed a new indoor robot that allows people in the home to grow herbs, vegetables and fruit automatically.
Herbot is designed to automate the home gardening process while at the same time develop a new generation of urban farmers that will grow plants in an affordable and sustainable organic way.
The robot uses precise sensors, climate-control technology, advanced hydroponics and intelligent growing algorithms to grow fresh produce, medicinal herbs and flowers with just pressing a button. Herbot uses artificial intelligence to automate the plant cultivation process from seed to harvest.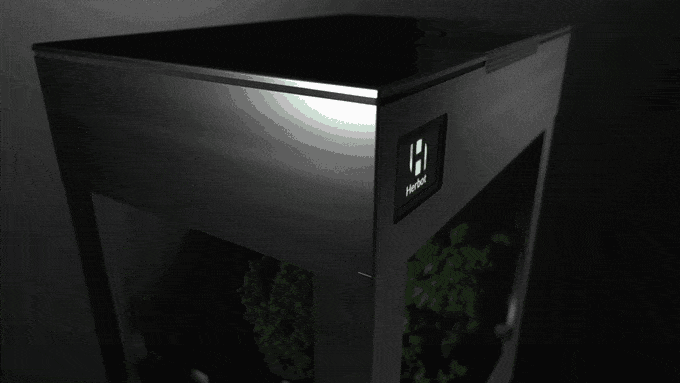 Farm 4.0 says it hopes that the robot will be used by those who are familiar with growing their own food but also those who have never done so before to become urban farmers.
Budding farmers plug in the pre-seeded net pods, insert the nutrient solution, add some water to the hydroponic reservoir and select a plant algorithm using a companion app. The robot can grow a number of different vegetables, fruits and herbs, including bell peppers, green beans, celery, tomatoes, blueberries, strawberries, arugula, basil, parsley, kale and more as well as flowers such as jasmine, orchids or amaryllis.
Three initial indoor farming robots are being offered: a compact, affordable robot called the Herbot Mini, the high-precision Herbot Pro and Herbot Grande with advanced growing technologies and larger space for more plants.
Farm 4.0 has started a Kickstarter to generate buzz around the indoor farming robot, increasing promotion and getting last-mile funding to deploy the system worldwide. You can find out more information about the Kickstarter campaign here.