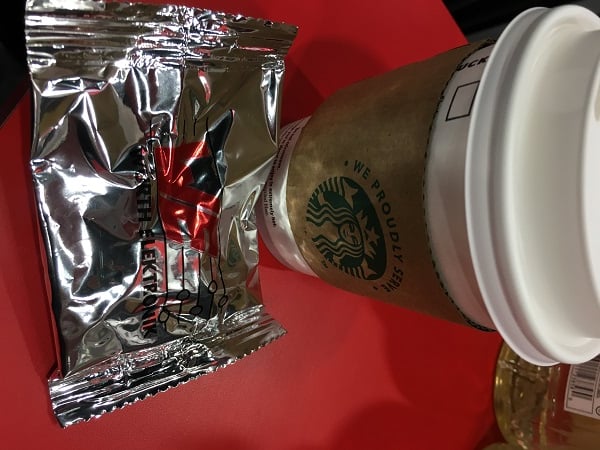 Gummy bears are a part of every shipment from Wurth. Why should the booth at APEC be any different? Source: Nicolette Emmino
Wurth Electronics did not disappoint with their virtual reality experience The HUB, which was a featured part of their presence at the Applied Power Electronics Conference (APEC 2018) held this week in San Antonio.
Our own Nicolette Emmino was on hand for the conference, and built a circuit board through VR — an experience she described as "awesome." She also got herself a bag of Wurth's signature offering: gummy bears, the iconic German candy that represents a nod to the Würth Elektronik headquarters in Germany. As customers know, every shipment from Wurth also includes gummy bears. Click here for an entertaining little video that Wurth Electronics Midcom, an American subsidiary of the company, made on the many ways of eating the little guys.
For those at the conference looking for more, head over to Booth #401 and grab an invite to tonight's Wurth Electronics party. If you stay out too late, they'll have free coffee available tomorrow morning. And the VR experience will continue to run through tomorrow, as well.
APEC 2018 winds down on Thursday, March 8.