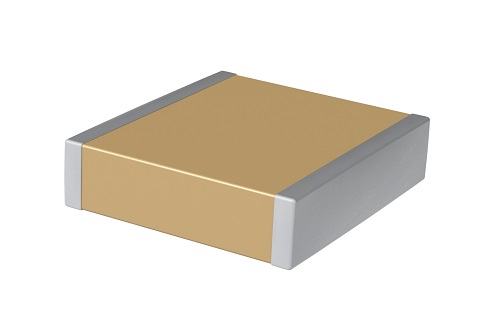 The KEM307 KC-LINK surface mount capacitor. Source: KemetElectronic component supplier Kemet has launched its KC-LINK surface mount capacitors at the 2018 Applied Power Electronics Conference (APEC).
The capacitors are designed to work with fast-switching wide bandgap semiconductors used to operate at higher voltages, temperatures and frequencies, allowing for much higher efficiencies and power densities.
With an operating temperature of 150 degrees Celsius, the capacitors can be mounted close to fast-switching semiconductors in high power density applications that require minimal cooling. The capacitors can also operate at very high ripple currents making them applicable for DC link, snubber and resonator applications.
The capacitors are available in both commercial and automotive grades with standard and flexible termination systems. The series is PB-free, RoHS and REACH compliant.
APEC 2018 is being held this week in San Antonio, Texas.