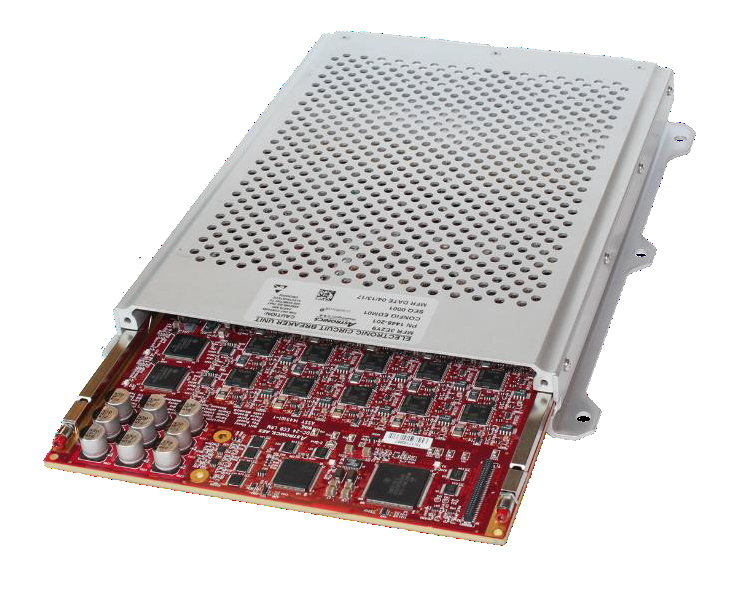 Small form factor autonomous ECB cards allow single card enclosure for tight installations. Source: Astronics
Astronics Advanced Electronic Systems has announced a new addition to its CorePower® system product line. The new 28-VDC electronic circuit breaker unit (ECBU) provides 24 channels of 28-VDC power in a lightweight, compact design that simplifies electrical system complexity while improving power system flexibility.
The new ECBU incorporates Astronics' latest solid-state electronic circuit breaker (ECB) technology and offers programmable ECB outputs that can be custom configured to each mission or aircraft.
An ECB simplifies aircraft electrical systems by integrating breaker, switch and relay functions into a single solid-state device with no inherent wear-out mechanism, dramatically improving reliability.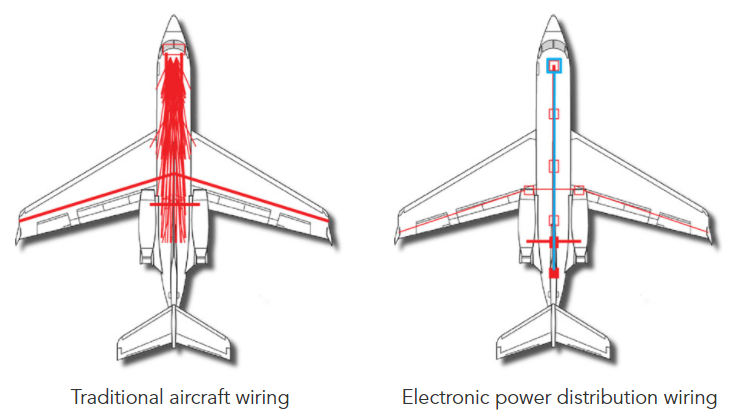 By reducing wiring requirements and eliminating electromechanical devices such as mechanical breakers, relays, contactors and switches, the ECBU can significantly reduce cost and weight. Source: Astronics
The CorePower® Electronic Circuit Breaker Unit replaces conventional thermal mechanical circuit breakers and functions as both a breaker and a switch for controlling loads. By placing ECBUs closer to loads, aircraft manufacturers can gain a significant reduction in wire weight, need fewer system components and lower installation labor costs, while increasing safety, efficiency and reliability. The new, smaller unit requires less space and provides more flexible mounting options.
As previously announced, a version of the unit will be certified on the Textron Denali aircraft. The unit's hardware is qualified to RTCA/DO-160G and developed to RTCA/DO-254 DAL B. The software for the unit is developed to RTCA/DO-178C Level A.