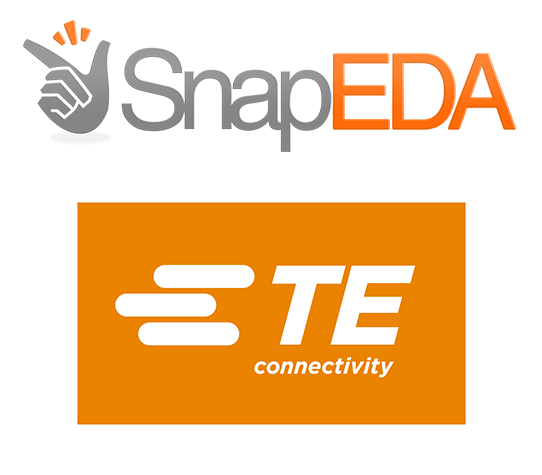 Source: SnapEDA.Here's some news for electronics designers that want to get their products to market more quickly. SnapEDA, the online parts library for PCB design, recently announced a partnership with global company TE Connectivity that will make more than 25,000 CAD files available for free.
This is big news for the electronics world: As any experienced designer will tell you, connector design can be particularly challenging because of the non-standard shapes, pitches, pads and cutouts involved.
As a result of the new collaboration, designers can now freely download PCB footprints and symbols for TE components, allowing them to save time and put their focus on product optimization and innovation. The models are compatible with Altium, OrCAD, Allegro, Eagle, PADS, DXDesigner and KiCad.
These components include a wide range of connectors -- USB, flexible printed circuit, modular, mobile battery, terminal, jack connectors -- as well as sensors, fuses, switches, relays, DC-DC converters, thermistors, resistors and diodes.
SnapEDA's transparency protocol also gives information about the standards that each model follows – for instance, whether a footprint follows TE Connectivity's recommended dimensions or industry standards. Each model also includes an automated report generated by SnapEDA's verification checker to help prevent common manufacturing issues.
Designers can search for their desired product on the TE Connectivity or SnapEDA websites, download the model and then simply drag and drop it into their designs.