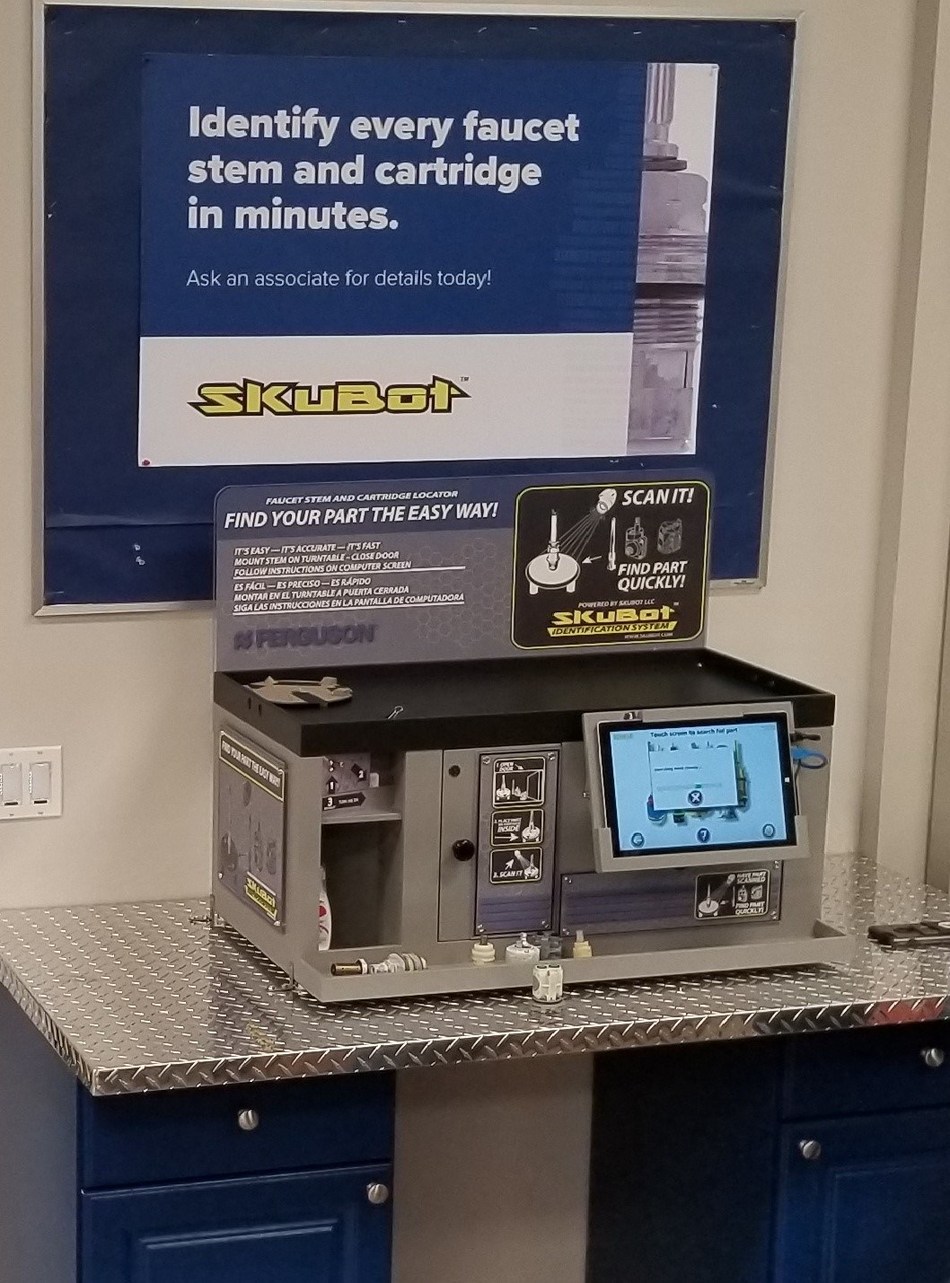 SkuBot, powered by HP, to introduce 3D scanning to identify maintenance repair parts in seconds at CES 2019. Source: SkuBotAt CES 2019, SkuBot will debut two new 3D scanning and product recognition platforms. The platforms use SkuBot's computer vision platform and product ID system to recognize hard-to-identify parts from hundreds of manufacturers. SkuBot's parts identification system, powered by HP, identifies maintenance repair parts by their physical shape.
SkuBot's system uses 3D imaging technologies to scan an item, create a digital model and compare the model to their virtual library in the cloud containing thousands of 3D models of maintenance repair parts. When SkuBot recognizes and locates the item, it is then displayed on the terminal and states if the product is available in-store or needs to be shipped. The first generation of SkuBot is currently available at 11 Ferguson locations nationwide.
SkuBot's user interface is intuitive and helps store associates and consumers find obscure parts easily. SkuBot eliminates searching through catalogs and traveling to numerous locations in search of the right part.
Learn more about the new interface on the SkuBot site here. The platform will be displayed for the first time at CES 2019 in January.