This week at the International Solid-State Circuits Conference (ISSCC) in San Francisco, MIT researchers presented a new chip designed to handle public-key encryption that consumes 99.75 percent less energy than existing chips, and is 500 times faster. This is a dream come true for the internet of things (IoT) development.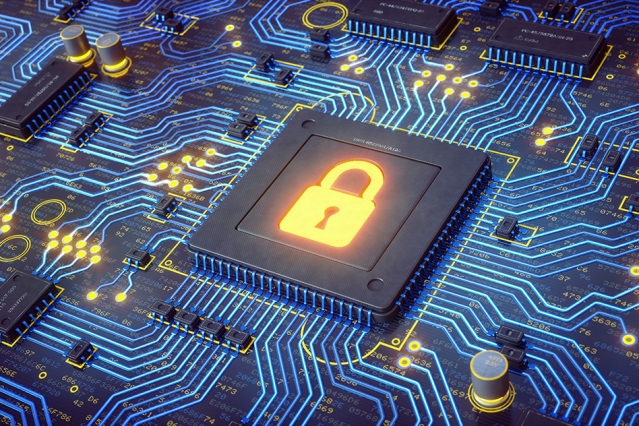 Public-key cryptography chip. Source: MIT
The amazing chip encodes the public-key protocols in hardware, instead of as a software package, a task that is extremely costly for the implementation of IoT systems, where eventually billions of sensors will be responding to servers in the cloud. The enormous amount of memory space and the consumption of energy needed by these sensors – using software encryption – will become untenable as the IoT grows.
By creating this hardware encryption method that consumes no more than 1/400 of the power that standard software execution needs, the MIT researcher may have contributed to the actual implementation of IoT. In addition the MIT chip executes 500 times faster than the encryption software uses, with 10 percent less memory usage.
Technically the MIT chip uses the same very well-known method of standard elliptic-curve encryption, where an elliptic curve function performs the encryption. Software encryption, however, requires one code for each type of elliptic curve (each type of encryption logic), whereas the MIT chip is designed to manage all types of elliptic curves. This is an added benefit. The result of the research was presented this week at the ISSCC – 2018 conference by the MIT team led by Utsav Banerjee, an MIT graduate student in electrical engineering and computer science and first author on the presentation paper.
"Cryptographers are coming up with curves with different properties, and they use different primes," says Banerjee. "There is a lot of debate regarding which curve is secure and which curve to use, and there are multiple governments with different standards coming up that talk about different curves. With this chip, we can support all of them, and hopefully, when new curves come along in the future, we can support them as well."