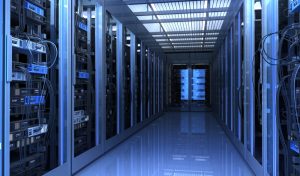 Source: Mitsubishi/RC/IT Cooling Systems
Mitsubishi Electric Hydronic & IT Cooling Systems, through its brand RC, has supplied the HPAC units for WIIT Data Center in Milan. WIIT is the first Italian Provider with the maximum quality level for its technological infrastructure and for its services supplier capacity (six SAP certifications). These certifications probe the presence of multiple independent systems for power and cooling and the capacity to resist a failure or prolonged power losses.
The Milan Data Center measures at 550 meters. It is the company's primary Data Center where the most complex Enterprise Resource Planning (ERP) infrastructure is located and managed. The structure has Tier IV certification from the Uptime Institute.
The WIIT Data Center is fault tolerant, which means that failures of individual equipment in a general black-out don't produce any operation suspension. This structure can cope with a lot of maintenance and major technical accidents on any equipment without interrupting operation.
RC's solution has supplied a high energy saving full redundant cooling system for this TIER IV certified Data Center.
Today, there are 42 Data Centers throughout the world that have been Tier IV Constructed Facility certified and only 18 of these structures are located in Europe.
To learn more about this, visit the RC site here.