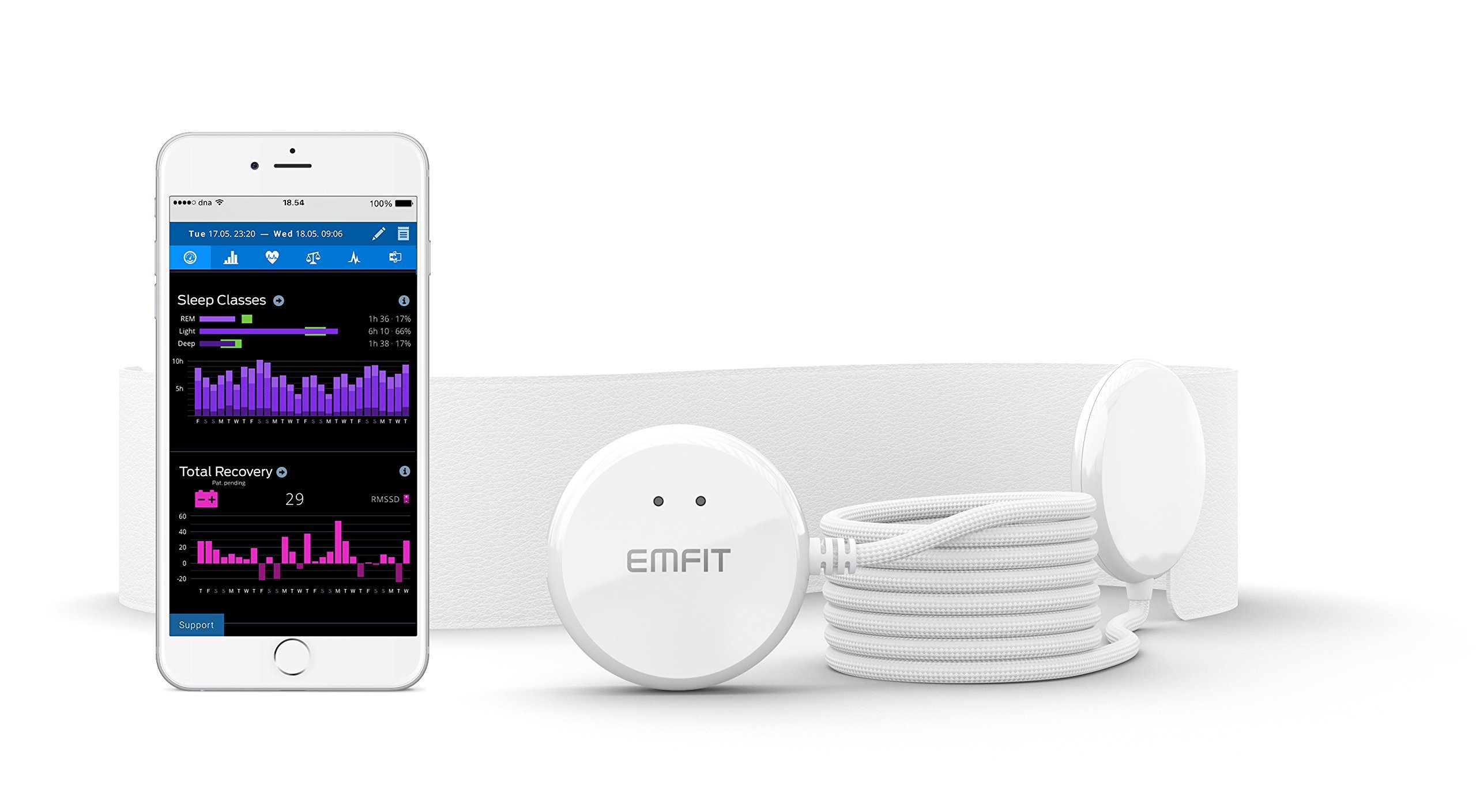 The smart sleep technology for your mattress. Source: EMFIT
Emfit Ltd. is showcasing its newest contact-free sleep tracking capabilities at #CES2018 in the Health and Wellness Marketplace.
EMFIT QS™ (Quantified Sleep) provides a competitive edge to top-tier athletes, including Finland's national cross country ski team, Poland's CCC Sprandi Polkowice cycling team and triathletes in the U.S. and abroad. Part of the attraction is Emfit's contact-free sleep tracking that accurately measures heart rate variability (HRV), a key indicator of recovery from physical exercise to optimize training and performance.
EMFIT QS is the sleep monitor of choice for families caring for elders at risk of nighttime wandering and falls.
The NGmatt 2.0™ (New Generation Mattress) developed by Descansare Sleep Lab will be on display and demonstrated at CES 2018. It is the first mattress that measured full-night heart rate variability (HRV) along with fitness, fatigue and other indicators of general health. The NGmatt 2.0 combines Emfit's patented dynamic pressure sensors with Descansare Sleep Lab's unique technology that automatically adjusts the pressure of up to 16 air-bladders for maximizing sleep.
Emfit's ballistocardiography measurements give deep insight into recovery, visually displaying the effects of stress on the body. This enables athletes to see how their sleep affects daily performance and preparedness for competition and overall wellness. This tool for athletes and coaches signals when to train harder or when to rest after and before events. It's a real advantage when competing at a level where every fraction of a second can mean the difference at the finish line.
Emfit is launching upgraded sensor technology that provides more stability when monitoring movement and breathing readings for one individual when two people share a bed. The flex-material sensor pad slides easily under the mattress for comfortable sleep.
Emfit's sensors have been used in a few scientific studies. These sensors provide accurate readings for heart rate, heart rate variability, time in bed, bed exits/returns, sleep time, stages of sleep (deep, light, REM, total) and more.
The EMFIT QS upgrades have a few features. It is designed for smart home integration, monitoring room temperature and humidity. It also has Bluetooth for easier initial Wi-Fi set up and use during travel. It is autonomous. It doesn't require an app, software or phone for results. It also doesn't have batteries or require any kind of charge. The data is stored on a secure cloud server. The dashboard can be easily shared with comprehensive visual graphs. It has 10-hour minimum buffer memory expandable with micro SD card to store longer periods of data. It has a USB-C that allows data output to other peripherals, also from the cloud.
To learn more about this visit the EMFIT site here.