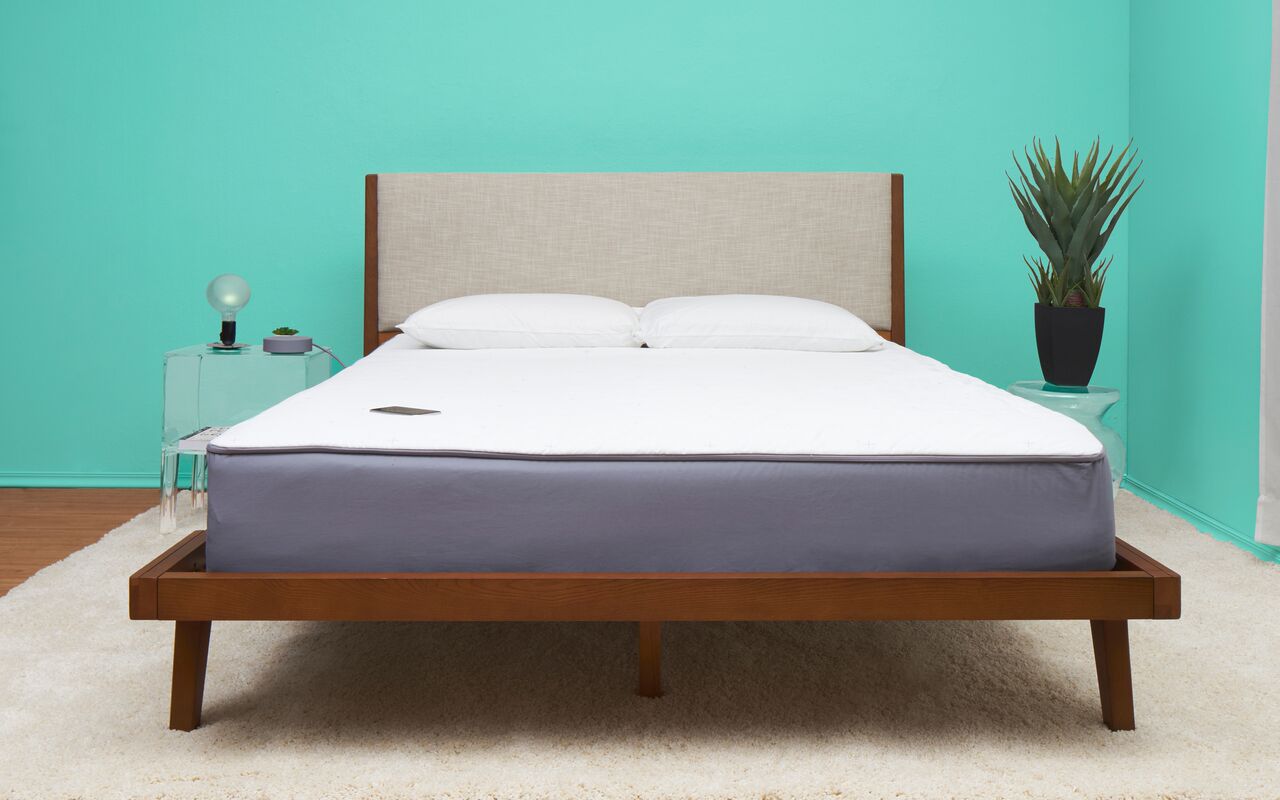 Source: Eight
Eight has launched their smart mattress that is designed to replace traditional mattresses with an alternative that helps customers achieve better sleep through higher comfort and technology. The Eight Smart Mattress is designed with four layers of responsive and high-density foam, with a technology layer that tracks sleep, warms each side of the bed individually and connects to other smart home devices.
Eight's team designed the smart mattress by studying over 1.8 million hours of sleep data that have been tracked through the company's first product, the Eight Sleep Tracker.
The Eight Smart Mattress includes features that improve the sleep experience, like automatic temperature control for each side of the bed and connectivity with other smart home devices like thermostats, lights and coffee machines. The mattress has multiple sensors to track sleep times, deep and light sleep, breathing rate and measures tossing and turning, and bed and room temperatures. Over time, the mattress uses machine learning to build a pattern of sleep behaviors and displays suggestions for sleep improvement through the mobile app. The app can share data with health tracking apps like Apple Health or Google Fit.
Recently, Eight launched a new Alexa Skill for the smart mattress that allows users to use the Echo and other Amazon devices to interact with their mattress by controlling the temperature and accessing sleep data.
The Eight Smart Mattress comes in Full, Queen, King and California King. It is currently available to order and has a 100-night trial and free returns.