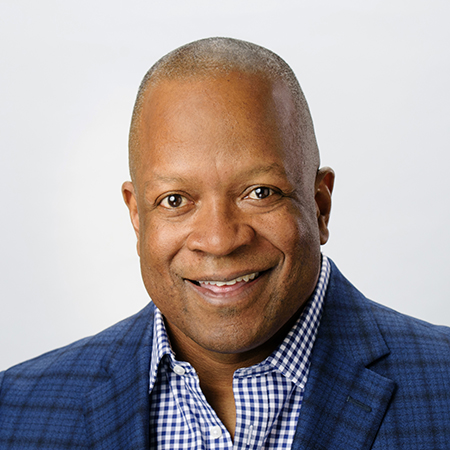 Von Cameron, VP of the Americas and Global Logistics for Actility. Source: Harry Who PhotographyAs a connection for everything from vehicles to appliances to wearable devices, the internet of things (IoT) is going to depend on a variety of network technologies. Among them is low-power wide-area networking (LPWAN), which is tailor-made for the sorts of remote, inaccessible and battery-operated devices that the IoT will include.
One of the companies at the forefront of this developing technology is the Paris, France-based company Actility, which will have a presence at CES 2018 in Las Vegas. Actility is a founding member of the LoRa Alliance, an industry group that maintains standards for one of the most widely adopted LPWAN solutions, LoRaWAN. Alternate solutions that leverage standardized cellular technologies such as LTE networks also have been generated by the 3rd Generation Partnership Project (3GPP), an alliance of telecom companies.
Actility has partnered with established industry and telecommunication leaders and implemented smart city projects with Comcast in Chicago, Philadelphia and San Francisco. New deployments are planned for 2018.
Electronics360 recently had a chance to talk with Von Cameron, VP of the Americas and Global Logistics for Actility, about how his company views the future of connected devices. Answers are edited for clarity.
E360: Tell me more about how LPWAN will be crucial to the development of the internet of things.
Cameron: LPWAN is designed to allow long-range communications at a low bit rate with extremely low power consumption among connected objects, such as battery-operated sensors. LPWAN is critical to the development of the Industrial IoT because of two factors: it allows long-term monitoring of objects spread across a large area, such as smart water metering; and it only requires the transmission of basic data — on, off, temperature, movement and so on. These characteristics are relevant to the majority of "things" contemplated for the IoT.
E360: There is more than one solution for developing LPWAN. What advantages does Actility see in the LoRa approach, as opposed to other standards such as those developed by 3GPP?
Cameron: We feel LoRa and 3GPP (LTE-M and NB-IoT) will have complementary roles in IoT development. The trade-off between the two choices revolves around both cost and bandwidth. LoRaWAN is best suited to dense environments like cities, where there will be millions of connected objects that need to communicate with the network only sporadically, and/or their communication requires only a small amount of bandwidth. Use cases such as smart metering, lighting, waste management, building management and rodent control are but a few examples where it's impossible to make a business case for cellular connectivity. On the other hand, 3GPP (LTE) is better suited where higher bandwidth, very low latency monitoring is required. Closed-circuit television (CCTV), video and connected cars are few of the use cases best suited for 3GPP.
Actility has developed a 3GPP connector solution that allows the ThingPark Wireless platform to manage data from sensors connected via 3GPP networks. ThingPark Wireless is a "thing" infrastructure, not a "people" or "mobile phone" infrastructure; this means operators can avoid costly people-based network elements and leverage a simpler infrastructure for "things." So, whether a mobile operator wants to incorporate LoRaWAN as an option, leverage the ThingPark Wireless "thing" infrastructure for LTE, or both, Actility can help.
E360: In your role as VP of the Americas and Global Logistics, what business sectors do you see poised to have the most IoT development over the next 18 months?
Cameron: It's hard to pick winners. The Americas in general doesn't do anything halfway. We're seeing explosive interest in the oil and gas, Smart Cities and Smart Services areas. I don't see this abating any time soon — but rather increasing dramatically as more enterprises look to participate, both as users and solution vendors.
Taking a step back, there are two types of use cases: those that offer smart, efficient ways of doing old things differently; and those that are new applications that people haven't thought of until now, such as rodent control and work site tool monitoring. These new applications make sense because of LPWAN economics. I think the first type of use cases will be the most significant in the short term, but it's the second type that is more exciting.
E360: What advice do you have for those looking to advance next-generation deployment?
Cameron: As people contemplate leveraging LPWAN, they must consider the ecosystem first. Questions to investigate include:
What solutions are available?
How do I incorporate them into my portfolio?
How do I test them to make sure they work?
How do I get them to my customers/users?
Most buyers get frustrated here, but we offer two key solutions to minimize or eliminate this pain. First is our developer portal, where we build an environment for our customers, which encourages developers to create new solutions to take to market. It's like what Apple does for its developers. We provide tools, hackathons and computing environments to develop working LPWAN solutions. The second way is through a customer-branded marketplace — bringing a customer's buyers and sellers together to speed commerce and solution implementation.
E360: What can CES 2018 attendees expect to see at the Actility booth?
Cameron: Actility will be hosting live demonstrations of its geolocation, geofencing and asset tracking capabilities during CES. We will showcase our low-power GPS Abeeway tracking solutions, which offer highly accurate tracking solutions within five meters and have a five-year-plus battery life.
Look for Actility at CES 2018 at the Venetian Tower, Suite 30-322.