SaaS companies may be innovative in product development, but they don't always use innovative ways to market themselves on the marketing side. Sales intelligence platform Vainu analyzed more than 20,000 U.S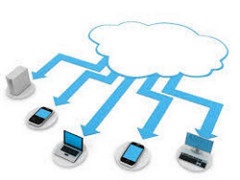 Source: Yoel Ben-Avraham/CC BY ND 2.0. companies that provide a SaaS offering and learned that 90 percent of participants in the survey include social channels as part of their sales strategy. However, many don't take advantage of marketing automation tools to create a more seamless sales approach.
Vainu collects, reads and analyzes all the information ever written about every company in the world, and then through their software makes this information available and understandable.
One out of every 10 SaaS companies have a chat tool installed on their main web pages. Prospective customers often want a quick answer to a product feature question and without online chat, many companies may be missing that sales opportunity entirely.
Vainu's research also found that many SaaS companies — 43 percent — discuss pricing on their websites. And while more than 75 percent offer a trial version, just 37 percent provide an opportunity for prospects to sign up for a walk-through demo. Only a small fraction — 4 percent — of SaaS offerings include a "guarantee."