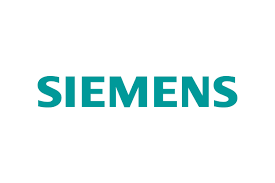 Siemens' latest release of MindSphere, the company's open cloud-based internet of things (IoT) operating system, will be hosted for the first time on Amazon Web Services (AWS). This provides the ability to develop robust industrial IoT solutions on a shorter timeline for customers across various industries, especially aerospace and defense, as well as energy and utilities.
MindSphere delivers a wide range of device and enterprise application connectivity protocol options, industry applications, advanced analytics and an innovative development environment that utilizes both Siemens' open platform-as-a-service (PaaS) capabilities along with access to AWS cloud services. Through these capabilities, MindSphere connects real things to the digital world and provides powerful industry applications and digital services to help drive business success. MindSphere's open PaaS enables a rich partner ecosystem to develop and deliver new applications. Siemens provides business-focused solutions to help drive closed-loop innovation through digital twins for products, production and performance.
MindSphere provides an opportunity to participate in the digital transformation of companies regardless of industry or size. With Siemens' global base of millions of installed devices, Siemens and its' partners can develop valuable MindSphere applications through rich application programming interfaces (APIs) and deliver digital services in collaboration with AWS. These collaborations enable MindSphere to provide a holistic set of IoT solutions and services, matching the requirements of our customers, providing numerous opportunities to build and operate digital offerings around MindSphere on AWS.
MindSphere applications are being developed across multiple Siemens business units, with openness as a key cornerstone. At the recent EMO 2017 exhibition in Hannover, Germany, Siemens connected over 240 different machine tools from over 140 manufacturers across the entire exhibition site using its "Manage MyMachines" application on MindSphere.
"Our cloud-based IoT operating system offers machine manufacturers many different ways to gain a competitive advantage by using their extensive domain expertise and developing high-performance applications for machine operators," explained Dr. Wolfgang Heuring, CEO of the Siemens Motion Control Business Unit. "This forms the basis for new services and business models."
Early access to the latest version of MindSphere will be provided for select Siemens partners in November with general availability in January 2018.