As more employees work remotely rather than in a corporate office setting, implementation of cloud-based virtual desktop infrastructure (VDI) is becoming increasingly popular. Such solutions let workers access data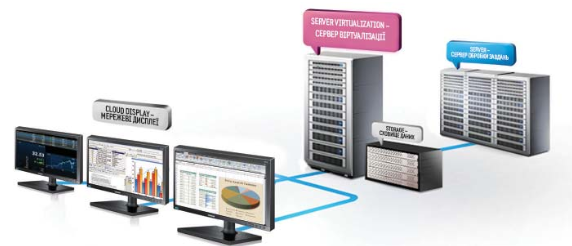 Source: YupiterX / CC BY-SA 4.0and perform business processes from anywhere. As a result, the cloud-based VDI market will grow significantly by 2023, according to a recent study.
Allied Market Research forecasts the VCI market to reach $10.15 billion by 2023, a compound annual growth rate (CAGR) of 16.5 percent between 2017 and 2023. The market is currently estimated at $3.7 billion.
The hybrid deployment model segment is expected to be the major revenue contributor to the global cloud-based VDI market, growing at a CAGR of 18.0 percent from 2017 to 2023. The small and midsize business segment has grown significantly because cloud deployment is flexible, secure and cost-effective.
Sales of VDI products and services were greatest in North America, accounting for around 41.1 percent ($1.5 billion) of overall market share. Much of that is the result of increased demand for enterprise mobility and wireless connectivity. However, the market in Asia-Pacific is projected to grow at the highest CAGR of 18.8 percent during the forecast period, due to increased internet penetration, investment in digitalization and economic growth.
In markets with developed cloud infrastructure, the high adoption of internet of things technology combined with the demand for more business process flexibility will likely spur VDI market growth in the near future.
Key players in the market include Amazon Web Services, Inc., Cisco Systems, Citrix Systems, Inc., Dell Inc., HP Development Company, L.P., IBM Corporation, Microsoft Corporation, NComputing Co. LTD, Rackspace, Inc. and VMware.