As more technology solutions are developed using artificial intelligence, machine learning and data analysis tools, cloud computing will grow comparably. The tremendous volume of information generated will also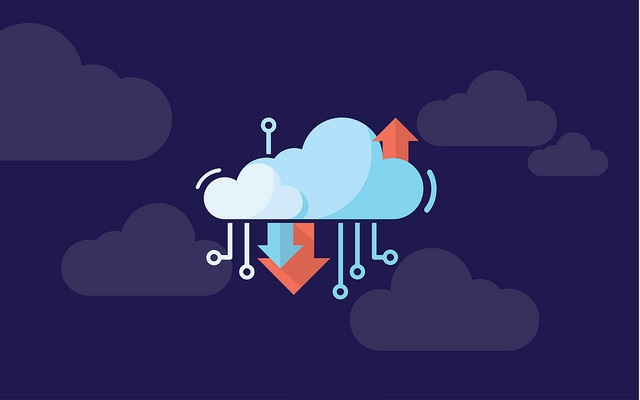 Source: Stormotion.io/CC BY 2.0require storage space. Furthermore, cloud computing makes AI, machine learning and data analysis more accessible, because most hardware found in offices, such as desktops, laptops and smartphones, lack the computing power to run those applications effectively. In 2018, cloud solutions will see significant growth.
The public cloud market will expand significantly. Forrester reports that the total global public cloud market will be $178 billion in 2018, an increase of almost 22 percent from $146 billion this year. The public cloud will continue to grow at a 22 percent compound annual growth rate (CAGR). Public cloud platforms, the fastest growing segment, will generate $44 billion in 2018. Right now, Forrester estimates that 50 percent of all global enterprises rely on public cloud platforms. Next year, AWS, Google and Microsoft will capture 76 percent of all cloud platform revenue in 2018 and by 2020 the trio will capture 80 percent of those sales.
Cloud storage capacity will increase in response. Cloud services are on track to becoming a de facto part of doing business, so therefore, the data storage market is expected to increase exponentially in 2018. Service providers will bring more data centers online with larger-capacity storage equipment. A recent Cisco survey estimated that the total amount of information stored in data centers would be 370 exabytes, while storage capacity worldwide would reach 600 EB. Those numbers are poised to increase next year to an estimated total storage capacity of 1.1 zettabytes -- approximately two times the space available in 2017.
So it's an obvious market play to increase available storage, in an effort to cater to businesses that are planning to collect more data, and apply business intelligence to it to further their strategies. Increased space can store and analyze large data sets; customers will apply those insights to understand more about customer behavior, for example, or human systems or even strategic financial investments.
Cloud providers will increase their focus on security. Cloud computing has suffered a bit by a lingering question regarding security. Very public breaches in retail and insurance segments have been public relations nightmares for the industry. In turn, a number of companies have taken on the cloud security mantle -- the global public cloud management security services market is anticipated to reach $26.41 billion by the end of 2022. The market is forecast to grow exponentially, at a 25.9 percent CAGR through that period. Major factors for that meteoric rise include more devices using IoT technology to connect to the cloud, and then to each other. Customers and manufacturers are concerned with "locking down" these products, which can be implemented in healthcare as well as financial applications. Ignoring security could lead to lethal or financially devastating results. In addition, the rise in smart cities, along with local government initiatives, has pushed public cloud security concerns to the forefront.