Dell EMC has announced that the next generation of their server is now available. This server helps customers of all needs fuel their IT transformation initiatives. It is the 14th generation Dell EMC PowerEdge server portfolio and it forms a scalable, automated and secures compute platform for traditional and cloud-native applications. This portfolio was designed for new Intel® Xeon® scalable processors.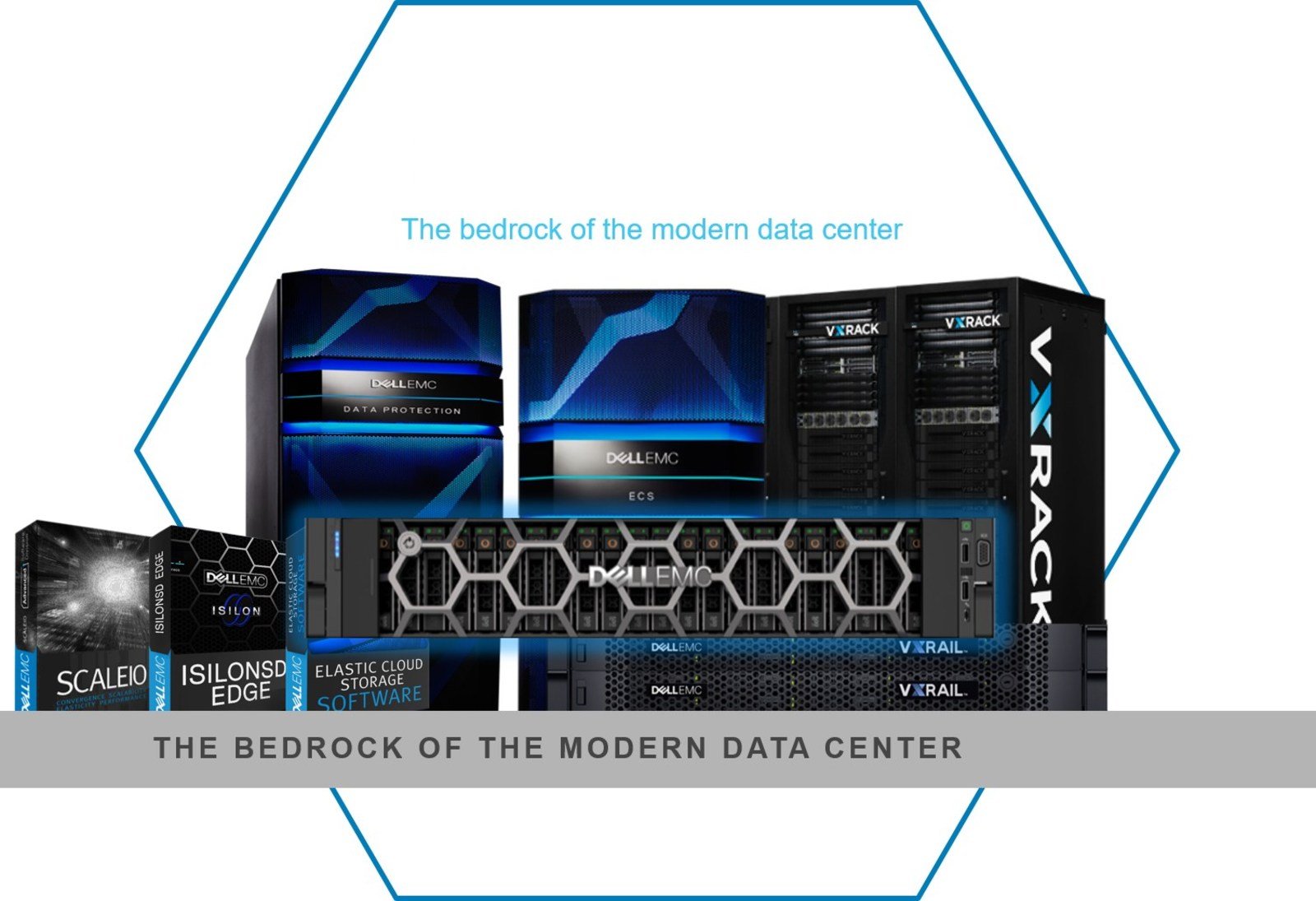 Dell EMC PowerEdge Servers (Dell)
The ESG 2017 IT Transformation Maturity Curve study, commissioned by Dell EMC, found that organizations further the IT transformation initiatives are seven times more likely to see IT as a competitive differentiator. A modern infrastructure — one that can securely deliver improved efficiencies while driving innovation — is required to achieve this.
The Dell EMC PowerEdge servers have a scalable business architecture which helps customers meet their business needs. The EMC PowerEdge is optimized for non-volatile memory express (NVMe) and helps customers accelerate deployment of software-defined data storage and hyper-converged infrastructure stacks. These stacks have:
· Accelerated database performance with lower latency with up to 12 times more database IOPS and 98% less database latency in a VMware and vSAN cluster
· Faster and seamless migration of virtual machines up to 58 percent faster with 75 percent less CPU usage with 25GbE with Remote Direct Memory Access (RDMA)
· Faster storage performance in computing to maximize application performance with up to 6 times more NVMe drives, 5 times total flash storage, 30 percent more input/output slots and 25 percent density improvement
The intelligent automation in Dell EMC PowerEdge servers allows IT professionals to focus on mission-critical tasks which drive greater customer and business value. OpenManage Enterprise with RESTful API offers tools for automating deployment, updates, monitoring and maintenance. The new OpenManage management console features easy server lifecycle management from deployment to retirement and repurposing with enhanced Integrated Dell Remote Access Controller (iDRAC9).
The Dell EMC has 27 percent more CPU cores and 50 percent more memory bandwidth; customers can accelerate the performance of business-critical applications and workloads. Dell EMC's PowerEdge servers include rack and blade form factors.
The Dell EMC PowerEdge R640 is ideal for dense scale-out data center computing and storage in a 1U/2-socket platform.
The Dell EMC PowerEdge R740 works for demanding environments with a balance between storage, I/O and application acceleration with configuration flexibility in a 2U/2S platform. It enables up to 50 percent more VDI users per server and 50 percent more GPU accelerator support for Hadoop analytics.
The Dell EMC PowerEdge R740XD has a 2U/2S platform with storage performance and density for applications like software-defined storage, and the versatility demanded by cloud service providers and more.
The Dell EMC PowerEdge R940 3U/4S platform handles demanding mission critical workloads and can save up to $600,000 in Oracle licensing costs and perform 44 percent faster in a SAP SD Sybase environment.
The Dell EMC PowerEdge M649 and FC640 are designed for high performance, with best-in-class density for scalability in blade and modular platforms.
The Dell EMC PowerEdge C6420 is ideal for higher performance computing and maximized density, scalability and energy efficiency per unit in a 2U/8S modular platform.
These new servers will be the foundation of Dell EMC solutions that used any previous generations of PowerEdge. The Dell EMC PowerEdge R940, R740, R740xd, R640 and C6420 are currently available. The EMC PowerEdge FC640 and M640 will be available later in 2017. EMC solutions based on new PowerEdge servers will be available worldwide throughout the second half of 2017.