Can robotic pets offer the same physical and mental health benefits as real ones? The answer is: probably not.
As smart devices and robots are integrating themselves more into the everyday lives of humans, there is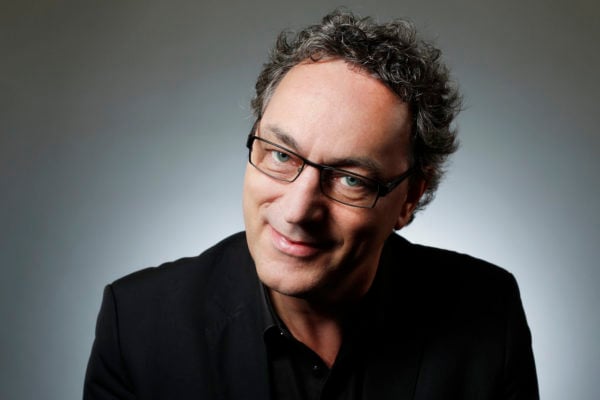 Gerd Leonhard (Credit: The Futures Agency)growing concern among some that what makes humans human is at risk. Humans feel and demonstrate compassion, show sympathy and are capable of generosity. Machines can only mimic or replicate those emotions. But, with the rapid pace of technology, it is easy for humans to become overwhelmed and retreat from others. The key to retaining our connectedness to others and avoid becoming detached from society may actually lie with having a real, live pet.
Gerd Leonhard, founder of The Futures Agency, has warned that as technology advances, humans' relationships with machines and technology threatens to replace real bonds. Leonhard, author of Technology vs. Humanity spoke last week at Purina's Better with Pets event in London. "As the world becomes more technologically complex and artificial intelligence continues to evolve, we risk becoming disconnected from the people around us," he said, adding, "Relationships, not data, are what make us human." He stressed that only relationships with real pets can help people develop empathy, compassion and the value of caring for others.
The bond that humans have with companion animals and the numerous scientifically-proven benefits of living with pets are well known. Pet owners are more physically active, have lower baseline heart rates and a reduced risk of dying from cardiovascular disease. They are less lonely and better able to regulate stress. No matter how life-like a robotic dog might be, it can never replace the value of a real pet with a unique personality.