On Dec. 14, the Federal Communications Commission will vote on whether to pass Commissioner Pai's proposal, called "The Restoring Internet Freedom Order," to eliminate net neutrality rules.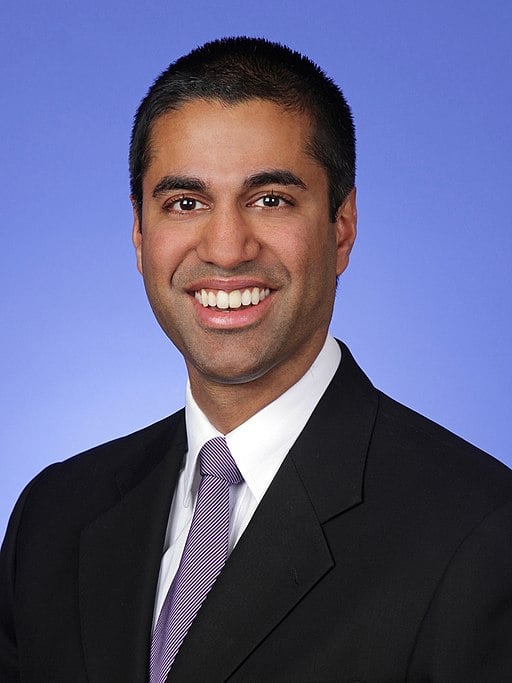 FCC Chairman Ajit Pai (Photo: WikiCommons) Industry insiders believe the five-member FCC, which has a Republican majority, will pass its commissioner's plan.
Net neutrality is the framework currently in place that requires broadband providers to provide consumers and businesses access to online applications and services of their choosing without interference. All data that legally travels over the Internet should be treated equally.
Net neutrality is a bipartisan issue; both Republicans and Democrats favor net neutrality rules, believing they protect consumers against potential anti-consumer and anti-competitive practices of broadband providers.
FCC Chairman Ajit Pai's proposal gets rid of all prohibitions against blocking and throttling applications by broadband providers. Further, it and allows providers to engage in paid prioritization and discrimination at the point of interconnection. For example, a cable provider offering Internet service could purposefully slow down streaming services such as Netflix, but would have to publically disclose that fact. Public disclosure of these historically banned practices will theoretically let consumers make informed decisions about Internet providers -- important only if the customer lives in an area in which there is more than one provider available.
However, Pai's plan offers customers some measure of increased transparency. Broadband providers would have to make public what companies paid for prioritization. Pai argues enforcement of net neutrality should rest with the Federal Trade Commission. But critics suggest the FTC has never enforced net neutrality protections and would be hard-pressed to manage consumer complaints. Further, the proposal provides no FCC recourse for wronged consumers or businesses.
---
For more on net neutrality, click here.