Since you use the internet, you've probably heard of hacking, but have you heard of hacktivism? The idea is that a hacker, or normally a group of hackers, will get together to convey a moral, ethical or social justice message through their attack.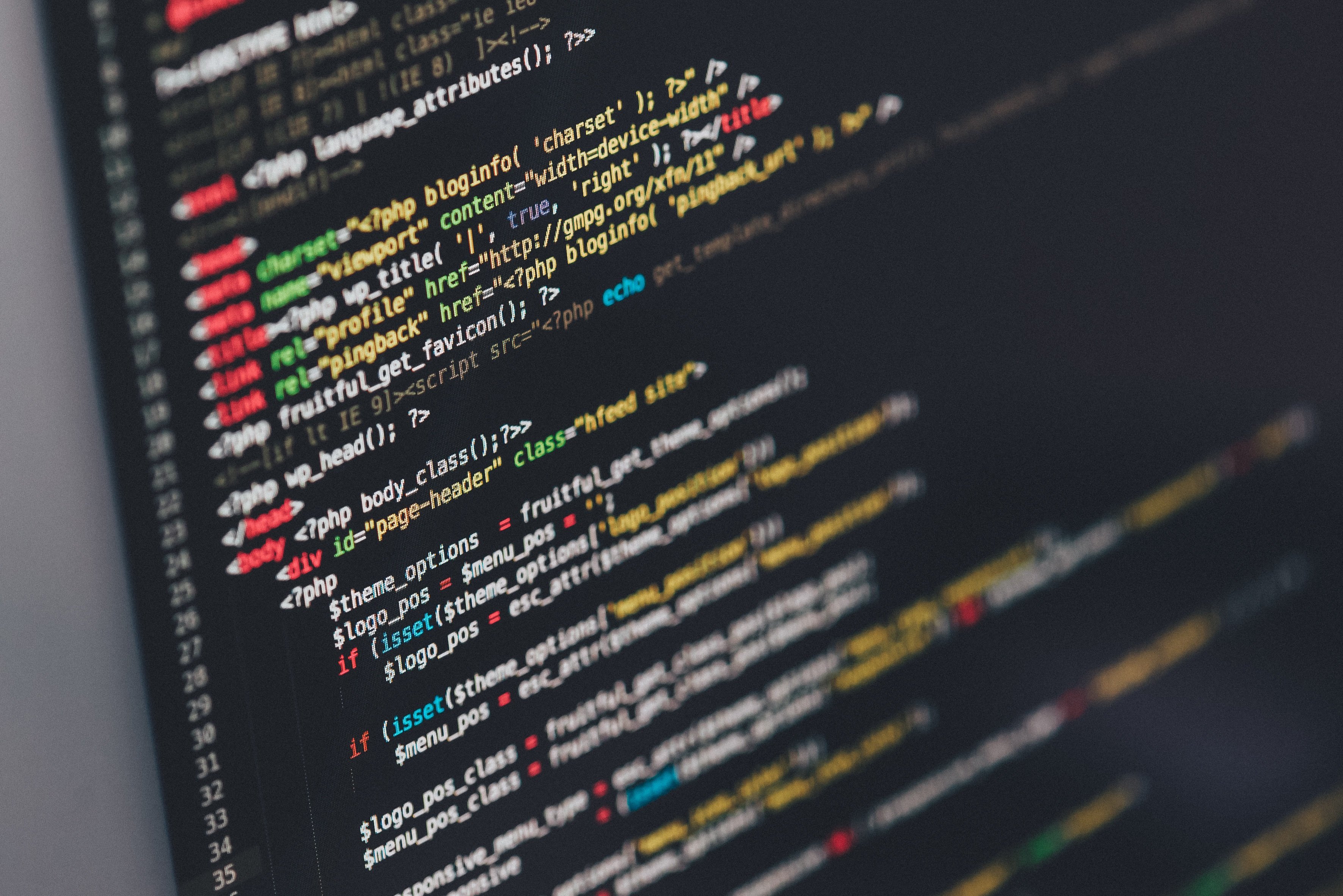 (Source: Ilya Pavlov/Unsplash)
Two researchers, Jessica Bodford and Virginia Kwan, PhDs, just got together to examine some of the psychology behind hacktivism.
As they describe in their paper, "A Game Theoretical Approach to Hacktivism: Is Attack Likelihood a Product of Risks and Payoffs?" the two researchers had expected potential hacktivists to weigh both the end goals of the attack against the consequences of being caught, as you would in a rational "game theoretical approach." It turns out, for the college students studied, that wasn't the case.
Instead, the researchers found that the potential hacktivists paid little attention to the risks of the attack, choosing to focus on the possible benefits. The researchers do say that this could be because subjects were asked what they thought "Jordan" — a hypothetical hacktivist who is "increasingly opposed to Net Neutrality due to the ease with which government branches and internet service providers could exercise control over clients' and citizens' access" — might do if presented with a hack that protested Net Neutrality.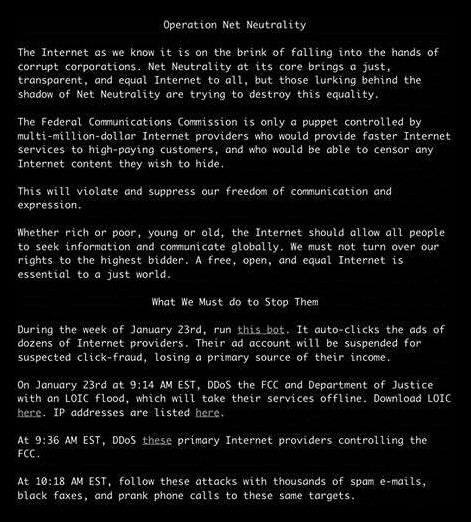 The hypothetical call to action that Jordan would have seen to prompt him/her into joining an attack. (Source: Bodford, Kwan)
The researchers chose undergraduate students enrolled in computer science, computer science engineering, informatics, information systems, and related disciplines for the study. This demographic ensured the subjects had the required knowledge of computer systems to participate in hacktivism, but also that they were of an age likely to use "anonymous communication channels" like 4chan, where hacktivists have been known to post a call to action for other members to join them in an attack.
Previously, hacktivists, as well as those known to use anonymous communication channels, where considered to be young, politically active, highly educated males. This study, of which the participants were 43.9 percent female, revealed that there was no difference in decision making across genders, going as far as far as to say that "demographic differences may cease to exist" in the private space of the internet and anonymous communication channels.
Rather than gender, what determined an increased proclivity to hacktivism was having friends or acquaintances who had (or still did) participate in social justice attacks. In that case, the risk of being caught was deemed irrelevant to the individual, while the payoffs seemed "consistently greater."
As always, the results of this study need to be replicated; however, the researchers noted a possible changing demographic in social justice hackers, so we can no longer assume they will be male. The researchers also wondered if further study might lead to the ability to alter perspectives regarding who perpetrates online crime, to decrease the feeling of knowing other successful perpetrators, and use that to reduce hacking, illegal downloading or even trolling behaviors.