Sager Electronics, a leading North American distributor of interconnect, power and electromechanical components and provider of value-add solutions, is now stocking TE Connectivity's Power Triple Lock connector system.
TE's Power Triple Lock connector system offers high performance with a functional design. From the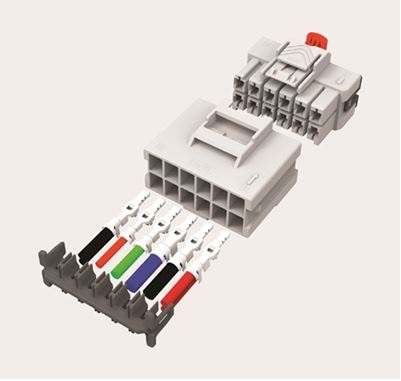 Source: TE Connectivityaudible lock to the many added customer benefits, the Power Triple Lock connector system has been specifically developed for better power and signal applications. For three-in-one reliability, the system offers three enhanced methods of connectivity, making design connections better in every way.
The connector position assurance (CPA) device locks the cap and plug together. The terminal position assurance (TPA) device helps ensure that terminals are fully seated and remain that way. Three material options support standard 105 degrees Celsius, high temperature 150 degrees Celsius and glow wire applications. Four keying options, multiple colors and snagless design features help ensure fast, accurate connections. Up to 15 positions are offered on 6-mm spacing.
To learn more about the Power Triple Lock connector system, click here.