The electronics extravaganza -- formerly known as the Consumer Electronics Show but now simply called CES-- is the annual Las Vegas event where new electronic devices and gadgets go to be seen. But for the 2018 show, just a few short weeks away in January, the organizers have recognized that the world of technology has grown. Attendees are more tech savvy every year, and they often know quite a bit about current and future devices. What they are increasingly interested in is content.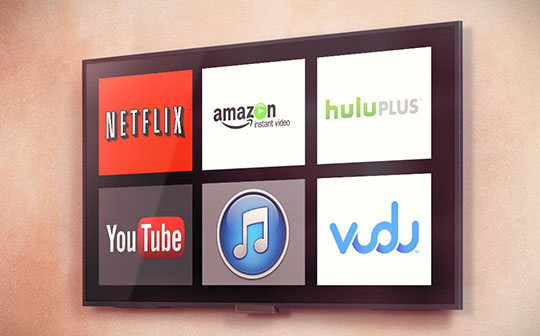 Netflix, Amazon Prime and Hulu are threatening to steal some of the thunder from cable networks.
To that end, the organizers - the Consumer Technology Association (CTA) -- have planned a keynote panel, "Reimagining Television." TV has evolved in the past generation, with cable becoming a staple in most U.S. homes and surpassing broadcast network ratings: In 2014, for example, the season 5 premiere of the TV show, "The Walking Dead" set a new ratings record as the "most watched cable show of all time." And now, streaming media -- Netflix, Amazon Prime and Hulu are threatening to steal some of that thunder.
Who better to comment than executives from both the cable and streaming sides of the entertainment industry? Hulu CEO Randy Freer and Turner Chairman and CEO John Martin will discuss the ironic "switch of sides" in the tech space. The discussion will center around technology companies are moving into content creation, while content companies are simultaneously expanding their mastery of technology.
Traditional broadcast and cable networks can no longer "just" create hit shows. The networks must make them available for streaming and downloading on multiple platforms or risk losing advertising and subscription revenue. And companies that want a piece of that pie must own content – either by buying or making it. The future will likely see many partnerships between more traditional content providers and streaming services. Even companies such as Apple, which has budgeted $1bn for original content, and YouTube, which is ramping up production of original shows and films, are becoming more involved in production of content.
Other keynotes include Intel CEO Brian Krzanich, focusing on 5G, AI and VR; Ford President and CEO Jim Hackett, on the development of mobility solutions and smart city landscapes; and Lyft Co-Founder and President John Zimmer, who will speak at the Leaders in Technology Dinner.
The Hulu-Turner keynote panel will take place at 3 p.m. on Wednesday, Jan. 10, at Monte Carlo's Park Theater.